In preparation for the Skywalker Saga to end, what better way to catch up on the past 42 years of cinema history than pinball?
Star Wars Pinball, the first Star Wars game for Nintendo Switch, seems ready to ask and answer that question, and with all ten feature films, two animated shows and parsecs of lore hidden across 19 pinball tables, this game is filled further to the brim with canon Star Wars knowledge more than any other in this galaxy.
(more…)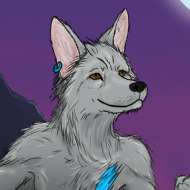 I've been playing Nintendo games since I was 3 years old, and my earliest memory is watching my dad play Super Mario 64.
Since then, I've become as big of a fan as you might imagine: YouTube video projects, fan fiction, owning just about every amiibo — you name it!
I'm also a stalwart defender of underappreciated games like Skyward Sword, Other M, Super Paper Mario, Star Fox Adventures, Star Fox Zero and more. I love to see passion in a gaming product, and my desire on this site is to share a similar passion in what I write.