LOS ANGELES — The annual Electronic Entertainment Expo, better known as E3, was an even better experience than I had imagined it was growing up.
This year's event was hosted from June 11-13, and video game development companies shared their newest products in the expansive Los Angeles Convention Center as usual. While this year marked a significant absence from Sony, the company that has brought gamers the PlayStation consoles, there was still plenty of fun jam-packed into two massive display halls.
To learn more about my individual E3 experience, make the jump and dive into the three days of summer fun, complete with exclusive anecdotes and video coverage!
Microsoft went fairly big this year, committing to the announcement of a new video game console after the Xbox One series. It will debut with "Halo: Infinite," a heavily anticipated title for shooter fans, and is slated for a holiday 2020 release.
Before that, gamers will have plenty of titles with which to keep themselves occupied. Multiplatform games largely ruled this E3. From "Cyberpunk 2077" that features Keanu Reeves in a steampunk adventure world to Bethesda's "DOOM Eternal" and EA's story-driven "Star Wars Jedi: Fallen Order," there are lots of AAA endeavors from various developers through this upcoming holiday season and beyond.
Personally, I was most enraptured by Nintendo's floor space at E3, and let's be honest, that surprises no one if you've been reading this column. Nintendo's games have an unmistakable and unique charm for me, and I'm glad to report that the feeling of fun for everyone followed me as I made my way through the west hall to play 15-minute demos of the upcoming "Luigi's Mansion 3," "Pokemon Sword" and "Pokemon Shield" and the stunning remake of "The Legend of Zelda: Link's Awakening," all of which are coming out for Nintendo Switch later this year.
I played the latter on my first day of the event. It was surrounded by other exciting games to whet one's appetite before The Legend of Zelda main course. Fantastic indie titles included "Hollow Knight: Silksong," a 2-D adventure game with a spooky atmosphere yet clean and adorable art style, and "New Super Lucky's Tale," a 3-D platforming game in which the player controls a young cartoon fox on his journey to collect everything in sight.
All of these games were surrounded by some seriously beautiful production, which included a water-based Pokemon gym with oversized monitors to show off giant creatures, life-size statues of Luigi and new Pokemon, and four Zelda dioramas decorating the floor space.
Leading further toward "Link's Awakening," I met some celebrities I've followed on YouTube for years. That paled in comparison to how nervous and excited I ended up feeling when Doug Bowser, the new president of Nintendo of America, watched me play "Link's Awakening" — which is beautifully brought to life from its humble 1993 Game Boy roots — and asked how I felt about it. Needless to say, that was a surreal experience, but it wasn't an uncommon one.
The next day, other Nintendo employees also asked for my feedback after I finished the addicting "Luigi's Mansion 3" demo. I expressed my satisfaction with the new control scheme that lets Luigi pummel ghosts before sucking them up in his vacuum, and I also said I hope the haunted hotel he visits feels connected and lived in like the original mansion did the series' first game on the Nintendo Gamecube back in 2001.
As I strode through the gloomy booth designed to look like the resort in "Luigi's Mansion 3," I remembered that the game didn't yet have a concrete release date and thought to myself that perhaps that was the case because developer Next Level Games wanted fan feedback from E3 before committing to a specific date.
I wouldn't blame them because fans are genuinely the best part of E3. Although I was technically a media representative, I felt most like a very informed fan. But honestly, everyone I interacted with in some of these two-hour lines were ultra passionate and friendly fans. I guess the barrier of entry — including significant cost to attend E3 and the accompanying travel charges — really brought out the most dedicated fans, and I had a blast talking to a couple dozen individuals in-depth throughout my three-day adventure.
Talking about favorite games and learning more about people was definitely my favorite part of E3. Once all of 2019's promised games release, the memories of the people I've met will stick out the most, and I wouldn't want it any other way.
If you're a video game fan, consider attending E3 at least once. Members of the public have been able to experience the event since 2017, and in my opinion, the expo is all the better for it.
Want more of the E3 2019 experience? Feel free to check out my vlog, including 94 minutes of exclusive footage from the LA Convention Center and surrounding area!
Follow Eric Zavinski at twitter.com/EZavinski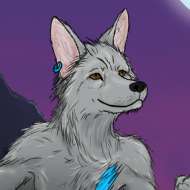 I've been playing Nintendo games since I was 3 years old, and my earliest memory is watching my dad play Super Mario 64.
Since then, I've become as big of a fan as you might imagine: YouTube video projects, fan fiction, owning just about every amiibo — you name it!
I'm also a stalwart defender of underappreciated games like Skyward Sword, Other M, Super Paper Mario, Star Fox Adventures, Star Fox Zero and more. I love to see passion in a gaming product, and my desire on this site is to share a similar passion in what I write.