LOS ANGELES — The annual Electronic Entertainment Expo, better known as E3, was an even better experience than I had imagined it was growing up.
This year's event was hosted from June 11-13, and video game development companies shared their newest products in the expansive Los Angeles Convention Center as usual. While this year marked a significant absence from Sony, the company that has brought gamers the PlayStation consoles, there was still plenty of fun jam-packed into two massive display halls.
To learn more about my individual E3 experience, make the jump and dive into the three days of summer fun, complete with exclusive anecdotes and video coverage!
(more…)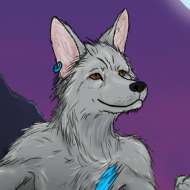 I've been playing Nintendo games since I was 3 years old, and my earliest memory is watching my dad play Super Mario 64.
Since then, I've become as big of a fan as you might imagine: YouTube video projects, fan fiction, owning just about every amiibo — you name it!
I'm also a stalwart defender of underappreciated games like Skyward Sword, Other M, Super Paper Mario, Star Fox Adventures, Star Fox Zero and more. I love to see passion in a gaming product, and my desire on this site is to share a similar passion in what I write.