DISCLAIMER: I know I'm late! Between working my tail off at two jobs this summer, enjoying some much-needed vacation and starting a new life in a city far away from home, I've just now been able to write about my E3 experience. Thanks in advance for reading nonetheless!
Ask most Nintendo fans who were able to enjoy the company's presence on the show floor of the Electronic Entertainment Expo this past June what their favorite title was, and you'll likely come up with the same responses I so often heard. The Legend of Zelda: Link's Awakening. Luigi's Mansion 3. Pokémon Sword and Pokémon Shield. I was also impressed by the adorable aesthetic of the newest Zelda remake; I felt the satisfying sensation of pummeling ghouls into the dirt in Luigi's upcoming haunted installment for the Switch; and Pokémon continued to deliver the gym-based gameplay, this time, with a new dynamax gimmick.
While I had the glorious chance to test out all those titles, one indie game showcased in Nintendo's booth space actually stuck out to me the most. And as I had continued my E3 adventure, frequenting multiple other titles throughout the week in June, I realized that New Super Lucky's Tale was my favorite game I had played at E3.
Developed by Playful Studios and originally released on Xbox One, this "New" version of Super Lucky's Tale stands as a complete revamp of the 2017 title. Continuing the recent trend of Microsoft exclusives getting their definitive editions on Nintendo Switch, the New Super Lucky's Tale team shared with me that this version, set for physical and digital release on Switch on Nov. 8 worldwide, will come jam-packed with new story sequences, tighter gameplay, visual enhancements and other quality of life improvements added to the already critically acclaimed structure of the original game.
What's New?
New Super Lucky's Tale was part of the suite of games surrounding Link's Awakening at E3 2019, and when I got a chance to play this title starring a fox kit jumping through a colorful 3D platforming world, I was able to chat with the game's marketing team.
What I learned from David Calkins, head of marketing and communications for Playful Studios, is that New Super Lucky's Tale was what the team had always envisioned for their Playful Studios mascot. They said that, since the original Super Lucky's Tale was slated for holiday 2017 release on Xbox One, a lot of polish didn't fit into that version of the game. Now it's something the Playful team counts themselves lucky to be able to work on in the two years since Super Lucky's Tale hit Xbox One.
The core functionality of this platformer remains intact. Lucky has the ability to swipe, dive and burrow throughout levels, and these mechanics used as both ground-based and aerial maneuvers help this game to feel fresh compared to 3D platformers of old. This November, New Super Lucky's Tale should also be able to make a name for itself without being in the shadows of other major 3D platformer 2017 releases, including Super Mario Odyssey, Yooka-Laylee and A Hat in Time.
One of my favorite moves Lucky's capable of is his sliding maneuver, which can be performed on hard, slick surfaces such as stone. Normally, Lucky burrows following a mid-air dive once he reaches the ground. In the original release, he would stop moving when he hit pavement, but now the flow of gameplay continues with what felt like a mixture of sliding from Super Mario 64 and the shield-surfing ability shown off in The Legend of Zelda: Breath of the Wild. During my first play session, I was already able to string moves together for a fast-paced combo of slides, burrows, dives, attacks and double jumps that Calkins expects will delight speed-runners.
That notion brings difficulty into question as modern 3D platformers have either formulated creative solutions to allow players to craft their own difficulty, like in Super Mario Odyssey that requires only a fraction of the game's collectible power moons for completion of the main story, or have stuck to their roots of fairly tough challenges more often than not needing to be beaten, as in Yooka-Laylee's later worlds.
Calkins said he's aware of the frustration when some platformers host too many mandatory objectives. That being said, New Super Lucky's Tale has its fair share, but smaller collectibles only lead to clearly specified bonuses, like getting every letter of L-U-C-K-Y for instance. If a younger player wants to complete the bare minimum to get on with the main quest, they're welcome to, as Calkins also noted that the Playful team wants Lucky to be a character for children to grow up on (and they're keeping this in mind for future projects as well).
Finishing main quests is the bread and butter of New Super Lucky's Tale, and each one is stylized with whimsical (and often feline) non-playable characters. This is another aspect of the revamp that shines brightly. Compared to stiff textboxes to initiate quests in the original game, more cutscenes serve as introductions for characters, and the boost in animation quality is evident across the board. Even Lucky's victory animation has seen a dedicated jump in quality, and the graphical fidelity is overall improved for Nintendo Switch.
Above, you can check out the newest trailer for New Super Lucky's Tale. Are you looking forward to the freshest 3D platformer to land on Nintendo Switch? And have you played Super Lucky's Tale on Xbox One? If so, are you looking forward to this remastered version? Stay tuned for more coverage of New Super Lucky's Tale closer to release!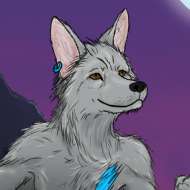 I've been playing Nintendo games since I was 3 years old, and my earliest memory is watching my dad play Super Mario 64.
Since then, I've become as big of a fan as you might imagine: YouTube video projects, fan fiction, owning just about every amiibo — you name it!
I'm also a stalwart defender of underappreciated games like Skyward Sword, Other M, Super Paper Mario, Star Fox Adventures, Star Fox Zero and more. I love to see passion in a gaming product, and my desire on this site is to share a similar passion in what I write.