Today marks the release of Animal Crossing: New Horizons on Nintendo Switch, and to celebrate, I wanted to take a look back at some of my favourite themes from the series in this special edition of NintyBeats!
Title Theme ~ Animal Crossing ~ Nintendo GameCube (2001)
The theme that started it all. Who would have thought that the idea of getting into debt with a greedy raccoon and digging up fossils would be so appealing? But that's what happened when Animal Forest first released on the Nintendo 64 in Japan in 2001 (and GameCube in 2002).
Bubblegum K.K ~ Animal Crossing: New Leaf ~ Nintendo 3DS (2012)
We couldn't possibly do a NintyBeats focused around Animal Crossing, and not feature a track from the amazing and incredible K.K Slider! Bubblegum K.K was a new addition to his discography when Animal Crossing: New Leaf arrived in 2012 (2013 in the west), and is a popular track with lots of fans.
K.K Sonata ~ Animal Crossing: City Folk ~ Nintendo Wii (2008)
One of my personal favourites I first heard in Animal Crossing: Let's Go to the City (City Folk) that tugged at the heart strings and filled me with emotion. The track feels quite sad and emotional. It's a great track, and one I would always request when I visited The Roost on a Saturday with friends.
2:00 a.m ~ Super Smash Bros. Brawl ~ Nintendo Wii (2008)
Thrown a bit of a curve-ball with this one. While I have fond memories of staying up late playing Animal Crossing with friends online around this hour, I loved this arrangement in Super Smash Bros. Brawl back in the day on the Smashville stage. It's very catchy, and I loved K.K singing and whistling in the background.
K.K Bossa ~ Animal Forest ~ Nintendo 64 (2001)
One of the most memorable themes from the series for me is K.K Bossa, something that matches the chill and laid back atmosphere of the games. The theme I am sharing here is from the Animal Crossing movie, which wasn't officially released outside of Japan. It makes me want to escape and go on an adventure!
We hope you are looking forward to Animal Crossing: New Horizons on Nintendo Switch when it launches on March 20th. Be sure to check out our review and other Animal Crossing content on our website! We also want to hear suggestions on future Ninty Beats features, so be sure to reach out to us on Facebook and Twitter!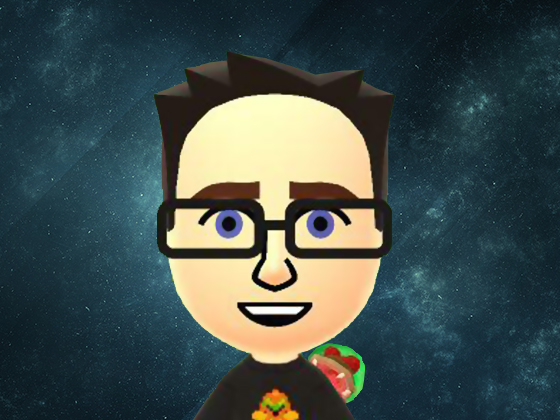 Darren is a huge Nintendo fan from the days of the Gameboy Color and his copy of Pokémon Blue. Over time, he developed a passion for many Nintendo franchises, including Metroid. His favourite system is the Wii.