The music of Nintendo games make them truly remarkable and memorable. To show our love of the music, we aim to share a selection of tracks from various Nintendo titles, new and old.
Welcome to another NintyBeats feature! To kick things off, I wanted to start from the beginning, and share music from some of the first Nintendo released games I ever played.
Game Selection ~ Super Mario All-Stars ~ Super Nintendo Entertainment System (1993)
My very first Nintendo system I owned growing up was a SNES. My brother traded me his for my Commodore 64, and I didn't look back. My mum bought me my first SNES game, a pre-owned copy of Super Mario All Stars. I was so thankful for this incredible game, and have fond memories scrolling through the different games on the main menu, deciding which one I wanted to play first. The theme is happy, welcoming and inviting. It encourages you to want to play the game, and dive deeper into the compilation.
Route 4 ~ Pokémon Red/Blue/Yellow ~ Nintendo GameBoy (1996/98)
Pokémon Blue was the first game on a Nintendo console that I truly fell in love with. The franchise played a significant part in my childhood, and there were many tracks from the game that I could have highlighted here. This one in particular however, has always retained a special place in my heart. Route 4, also known as "The Road to Cerulean City" can be heard after escaping Mt Moon. After a long trek through a gloomy mountain, getting lost, facing Team Rocket members and encountering hundreds, if not thousands of Zubats, Route 4 was a departure, a theme that evoked a sense of accomplishment. It made you feel proud, and to me personally, it brings me right back to the late 90's when I started playing the game.
Vs Gym Leader ~ Pokémon Gold/Silver/Crystal ~ Nintendo GameBoy/GameBoy Colour (1999/2000)
Another Pokémon game that has even greater significance to me is Pokémon Crystal. I thoroughly enjoyed the music accompanying the second generation of games, and to this day it remains my favourite generation of Pokémon. The gym battle theme in particular was hugely exciting, fast-paced and full of memories. My favourite encounters were likely when fighting Morty, the ghost gym leader and the most regrettable was definitely trying to take out Whitney's Miltank… Despite this, the Gym Battle theme from these games are my favourite from across the entire series.
Thank you for checking out this edition of NintyBeats! Got any suggestions for the future? Let us know in the comments below or on our social media pages.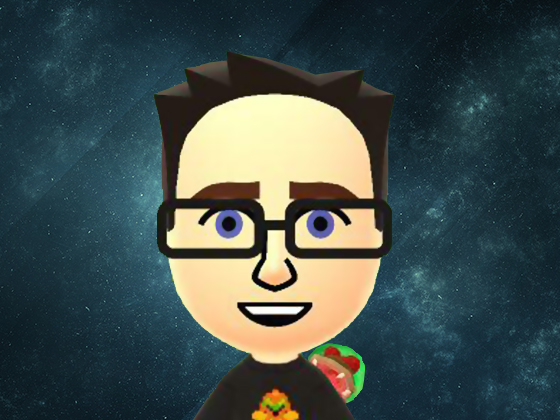 Darren is a huge Nintendo fan from the days of the Gameboy Color and his copy of Pokémon Blue. Over time, he developed a passion for many Nintendo franchises, including Metroid. His favourite system is the Wii.