February 2021's addition of NintyBeats is yet another opportunity to share some Nintendo music that I truly love. In past versions of these features, I have written about music from some of the first Nintendo games I was introduced to, music that had a romance theme to them, and my favourite music from the Animal Crossing and Metroid series. You might be wondering if there are even more themes that I love, and the answer would be: of course!
Today I want to share an additional four themes that reaffirm my love for video games from Nintendo.
Dragon Roost Island ~ The Legend of Zelda: The Wind Waker ~ Nintendo Gamecube (2002)
Wind Waker is up there as one of my favourite ever Zelda titles, and the moment I heard this catchy theme for the first time, it stuck with me for the rest of the day, whistling away as I crossed the great sea, and even throughout the day as I worked through my daily chores. It's a theme that makes me feel proud, like i'm standing at the very top of Dragon Roost island myself and looking out across the sea for miles and miles. Truly memorable and forever a masterpiece.
Roar of Dominion ~ Fire Emblem: Three Houses ~ Nintendo Switch (2019)
Back in 2019, I had the pleasure of completing my first ever Fire Emblem game, Three Houses. This theme stood out by far as one of the most impressive. It was intense, gritty, and made me feel engaged and ready to face anything, sending shivers down my spine and goosebumps across my skin. Fire Emblem's character growth made me feel close to those that were fighting in my battles, and this theme brought all of that together for me.
Disco Devil ~ Paper Mario: The Origami King ~ Nintendo Switch (2020)
The Paper Mario franchise has always had an excellent soundtrack, and The Origami King was no exception. Disco Devil is just one of many themes I loved from this game (who knew stationary could be so exciting?) Great story, music and characters are what brings me back to the Paper Mario series, and Origami King reaffirmed my love for it even further.
Valstrax ~ Monster Hunter Generations Ultimate ~ Nintendo 3DS/Switch (2015/2018)
This year, I finally had the opportunity to return to a game I had wanted to play for such a long time, Monster Hunter Generations Ultimate with team member Leon and members of the NPUK community. Every week I had the opportunity to get on stream and play through this intense and enjoyable game, bonding with people over the destruction of terrifying monsters. Valstrax's theme is beyond epic, and matches the battle perfectly. I hope that I will find equal enjoyment in Monster Hunter Rise when it launches next month on Nintendo Switch!
What video games made you love Nintendo just that much harder than you already thought you did? Let us know on our social media channels, I'd love to hear them!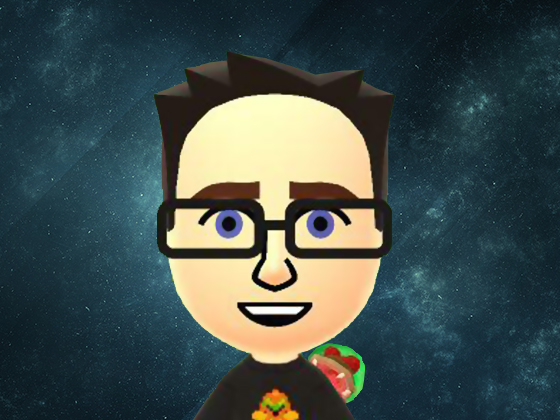 Darren is a huge Nintendo fan from the days of the Gameboy Color and his copy of Pokémon Blue. Over time, he developed a passion for many Nintendo franchises, including Metroid. His favourite system is the Wii.