After a long hiatus, we are reviving the NintyBeats features once again! Leon asked me to resume this series of features, that aims to highlight the vast catalogue of music found in Nintendo games. I am a keen video game music fan, and I feel that Nintendo has some of the greatest and most memorable music of all.
Today is Halloween, and wish to take this opportunity to delve into some eerie sounding music from across some fantastic Nintendo titles. Try not to be too spooked as I share a selection of my favourite eerie music from across the years.
Spooky Scraps! Don't get Spooked! – Yoshi's Woolly World – Nintendo Wii U (2015)
I know what you're thinking, how can something as adorable as Yoshi and a world made of wool possibly be scary? Well, this track certainly threw us a curve ball of yarn when I first heard it! The theme complements a level full of shadows, invisible platforms and plenty of spooky monsters that will bring poor Yoshi's journey to a gloomy end. The whole game is beautifully composed, and a fantastic Wii U title that deserves another chance on Nintendo Switch.
Creepy Steeple – Paper Mario 2: The Thousand Year Door – Nintendo GameCube (2004)
Twilight Town is a place where you don't want to stick around too long, or else you may end up turned into a pig at the sound of a bell! If that didn't spook you, then onwards you must go to investigate the scourge of the Creepy Steeple to bring an end to these strange goings on. The whole chapter contains a variety of chilling pieces of music, but this one in particular stands out to me the most.
Creepy Castle – Donkey Kong 64 – Nintendo 64 (1999)
Donkey Kong 64 has so many great pieces of music, but Creepy Castle stands out for its use of ominous piano, strings and creepy maniacal laughs to make you feel uneasy. While the theme fits well with the level it features in, it still retains all of the fun and silliness of the rest of the game. Grant Kirkhope and the many other talented composers from Rare were responsible for some of the greatest video game music in the Nintendo 64 era, and Donkey Kong is no exception.
Dark Rooms – Luigi's Mansion – Nintendo GameCube (2001)
There is no way you can put together a feature on spooky Nintendo video game music, and skip out on the Luigi's Mansion franchise! While the whole series is full of ominous themes, Dark Rooms is likely the most notable of them all. The deep strings, the synthesiser and the organ are the perfect recipe for Luigi as he explores a ghostly mansion on a spooky adventure. A version of the theme is also present in the game with Luigi shakily humming along as he tries to distract himself from the horrors that lurk in the shadows of the mansion. It's amusing, yet feels so unique.
Today, on October 31st 2019, Luigi's Mansion 3 has launched for Nintendo Nintendo Switch, which will surely bring with it a soundtrack that makes us want to hide behind the sofa and cower in utter fear…maybe! Thank you for checking out this spooky edition of NintyBeats! Got any suggestions for the future? Let us know in the comments below or on our Twitter @NintyBuzz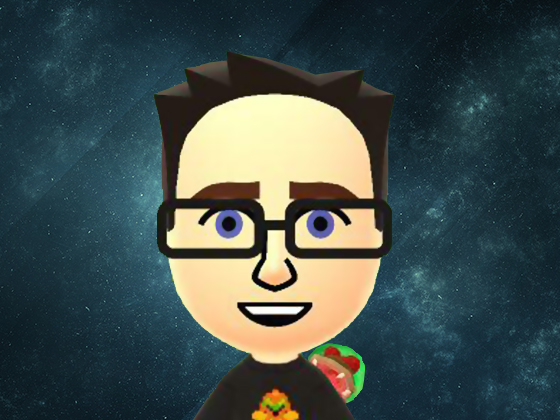 Darren is a huge Nintendo fan from the days of the Gameboy Color and his copy of Pokémon Blue. Over time, he developed a passion for many Nintendo franchises, including Metroid. His favourite system is the Wii.