With the European release for Hyrule Warriors just around the corner, Nintendo UK have just announced a special discount promotion for Zelda games on the Nintendo eShop for both Nintendo 3DS and Nintendo Wii U. Starting this Thursday, a selection of Zelda games will receive a discount of up to 37% off every week for three weeks, leading up to the release of Hyrule Warriors!
Check out the full details after the break!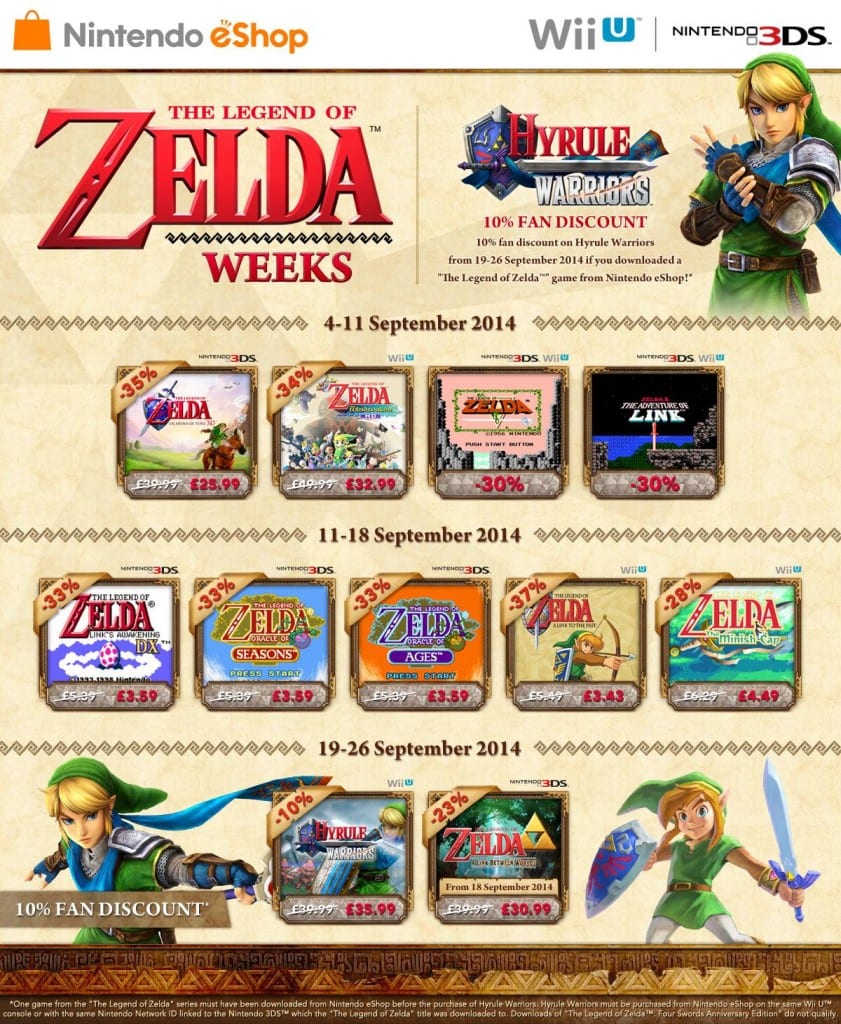 This is definitely something to get in with if there are several Zelda games that you never played. It also mentions that if you have downloaded any Zelda game from the eShop then you can receive 10% off of Hyrule Warriors on the Nintendo eShop. It is probably safe to assume that this promotion is for all European eShops but we are not 100% certain at this point. UPDATE – Just found the announcement on the European Twitter page here!
It is definitely worth downloading Wind Waker, Ocarina of Time 3D and A Link Between worlds during the promotion if you don't own them already, they are all both very brilliant games and their discount ain't too shabby!
Do you think these are good deals? What discounted Zelda game will you download? Tell us in the comments below!
I am a huge Nintendo fan, hence why NintyBuzz exists. I especially love all things Zelda and Metroid. NintyBuzz was started by me back in the Summer of 2014, it started out mainly as a hobby, though the site has gradually grown, and I hope it grows for many years to come!