The Pokémon Company has just aired their latest Pokémon Presents broadcast, detailing new and upcoming announcements.
President and CEO of the Pokémon Company, Tsunekazu Ishirara, opened the presentation to welcome fans, confirming that this year is the 26th anniversary since the birth of Pokémon, which began with Pokémon Red and Green in Japan. Updates for many existing games were highlighted in this stream, plus a few surprises!
First up, we were given some updates on several mobile titles from the Chief Operating Officer of the Pokémon Company, Takato Utsunomiya, including Pokémon GO, which will introduce the seventh generation of monsters into the game. Alolan Pokémon will be added to the popular mobile game on March 1st. Until then, Alolan Exeggutor can be found in the game again.
Pokémon Masters EX is celebrating its 2.5 anniversary this February and confirmed that over 142 trainers are currently obtainable within the game. The segment shared one of the most recent updates to Masters EX, 'Victory Road' where players can team up with Sygna Suit Red, Blue and Leaf, and receive 5,000 gems. May (Anniversary 2022) & Latias, which turns the terrain into a psychic domain, will be available between Monday February 28th to March 31st 2022.
Sjyka (Anniversary 2022) & Tornadus will also be made available, which turns the field of play into a flying zone, and is available between March 2nd and March 31st 2022. Finally, Raihan (Anniversary 2022) and Flygon will be available between March 4th and March 31st 2022, which can create several weather conditions. Players can login and scout up to 100 sync pairs at no extra cost. and can obtain 3,000 gems from now just from logging in after the presentation. More content is confirmed to be on the way!
Pokémon Café Remix is introducing a new gameplay feature known as 'Deliveries' where the Pokémon Pelipper can deliver drinks and dishes to other Pokémon from far away, introducing some new monsters, gimmicks and outfits to the game. The mythical Pokémon Victini will also be made available in 'Early 2022'.
Additionally, three events to mark Pokémon Day will be active within the game, with the first being 'Bulbasaur's Happy Day' which takes place between February 27th and March 9th 2022. An increased chance of finding a shiny Piplup will be possible between February 27th and March 2nd, and the third event, players will have the chance to use an 11X express delivery at no extra cost between February 27th and March 9th 2022. Lots of new Pokémon will be on the way as the game reaches its 2nd anniversary.
Pokémon Unite up next, A new intense type of quick battle 'Full-fury battles' launched today, February 27th. A Pokémon Day event is currently taking place, which allows you to play and obtain Hoopa. This event runs until March 14th 2022. All players who log in right now will obtain some Pokémon Day fashion items. We also got a chance to find out a new Pokémon that will be added to the game, Duraludon!
Pokémon Brilliant Diamond and Pokémon Shining Pearl will have an event, bringing the mythical Pokémon Shaymin to the game, via Oak's Letter event, which can be claimed later today, and runs until March 27th.
The recently released Pokémon Legends Arceus game will be getting a software update. Version 1.1.0 will be called 'Daybreak' and is available later today, a free update where players will investigate mass outbreaks of Pokémon across the Hisui region, which appear to include Alpha Pokémon. You will also be able to take part in new trainer battles with your ally Pokémon at the training grounds. The game will also offer players 30 Ultra Balls, Gigaton Balls and Jet Balls if they add the Password: ARCEUSADVENTURE into the game. Mr. Utsunomiya confirmed also confirmed that the production of a brand new animated series set in the Hisui region is currently in development, featuring an original storyline and will be available in late 2022, which sounds very exciting!
Finally, the broadcast wrapped up with a very special video confirming that the ninth generation of Pokémon games, an all-new entry in the Pokémon series, is coming! Pokémon Scarlet and Pokémon Violet will be released on Nintendo Switch in late 2022 and is being advertised as an open-world title. We even got an early look at the game, which is looking pretty great, and we can't wait to see more!
We hope you enjoyed the Pokémon Presents presentation as much as we did! You can check out the presentation again in the video below. Be sure to tell us which announcements you enjoyed on our Twitter, Facebook and Instagram social media channels!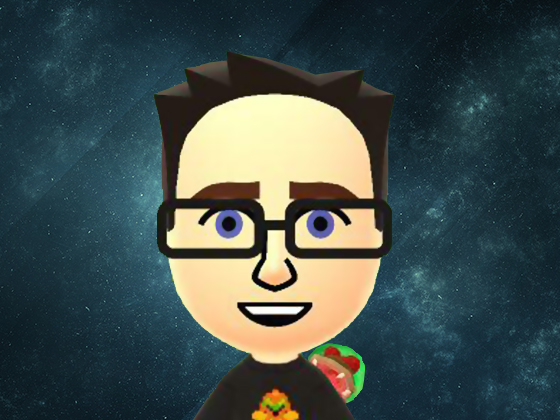 Darren is a huge Nintendo fan from the days of the Gameboy Color and his copy of Pokémon Blue. Over time, he developed a passion for many Nintendo franchises, including Metroid. His favourite system is the Wii.