Nintendo has just come forth with the announcement of Pikmin 3 Deluxe primed for an October 30th release date. Originally for the Nintendo Wii U, Pikmin 3 sees Alph, Brittany and Charlie adventuring on the planet PNF-404 in search of food by using the native Pikmin creatures to navigate real-time strategy stages.
The new Switch port adds 2 player co-op, added prologue and epilogue adventures starring Olimar and Louie from Pikmin and Pikmin 2, various quality of life changes and a new Piklopedia. Not only that, but all the DLC released on the Wii U version comes packed into this release from the start.
You can view the announcement trailer here:
The full press release is as follows:
LAUNCH SEQUENCE INITIATED: PIKMIN 3 DELUXE LANDS ON NINTENDO SWITCH ON 30TH OCTOBER


Pikmin 3 Deluxe delivers new missions, cooperative play options and all previous DLC content

5th August 2020 – At the far reaches of space lies a mysterious yet oddly familiar alien world, filled with cute creatures, hidden surprises and larger-than-life fun. Clear a landing zone, because Pikmin 3 Deluxe is headed to Nintendo Switch on 30th October. Pikmin 3 debuted on Wii U and now it's making the leap to Nintendo Switch with new content, more options for cooperative play and a range of settings that make it easy for newcomers to jump in. These tiny Pikmin are ready to make your acquaintance in their biggest adventure yet, so take a first peek at your Pikmin platoon in the Pikmin 3 Deluxe touches down October 30th! (Nintendo Switch) trailer.

Pikmin 3 Deluxe isn't your garden-variety adventure. Command a crew of three explorers and a squad of adorable Pikmin in a quest for survival packed with puzzles to solve and copious critters to battle. After a crash-landing, you'll explore a variety of lush environments, such as the snow-covered Distant Tundra, the Twilight River and the Garden of Hope, all teeming with wondrous and formidable lifeforms.

Pikmin 3 Deluxe delivers a full suite of additions and enhancements, including the ability to play the whole Story mode in co-op with a friend, new side-story missions which can also be played in co-op, and all the Mission mode DLC stages from the original game's release. With new difficulty options, lock-on targeting, optional hints and the choice to play at a more relaxed pace, it's easier than ever to join in on the Pikmin fun, enjoy the game's beautiful scenery and get a taste of what this vibrant world has to offer. Fun features from the original game also return in Pikmin 3 Deluxe, such as the in-game camera, which allows players to snap photos of the game's lush environments and curious creatures from a pint-sized perspective.

With a number of Pikmin types to befriend and command, you'll have a willing team at your disposal to tackle whatever obstacles you face. Different coloured Pikmin offer a variety of helpful abilities and strengths for your missions. For example, Blue Pikmin can breathe underwater, helping you collect items other Pikmin can't reach, while Winged Pikmin, distinguished by their pink hues and fluttering wings, can fly over terrain such as water and pits. Strategically selecting the right Pikmin for the task at hand, delegating projects and changing between captains can help secure victory.

For seasoned players who are ready to deploy their Pikmin-plucking skills in some new challenges, Pikmin 3 Deluxe adds new side-story missions featuring Olimar and Louie exploring planet PNF-404. And for a bit of friendly Pikmin-flinging fun, there are even head-to-head multiplayer matches available in Bingo Battle.

Your large team of small Pikmin are ready to join you as you embark on a giant adventure! Pikmin 3 Deluxe launches on Nintendo Switch on 30th October. For those who want to begin their planetary exploration on day one, digital pre-purchase is now available via Nintendo eShop.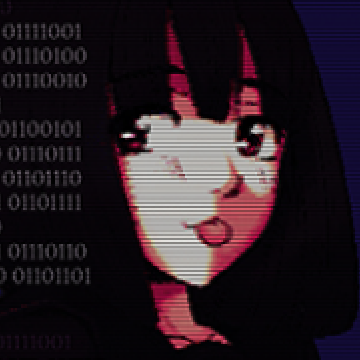 Long time fan of Nintendo and games in general, I always lean on the quirkier and unique sides of things in particular. It all started when I was lucky enough to get a Gameboy Color and Pokemon Yellow for my tenth birthday and it's been going strong ever since. I've always had a need to get my voice heard and share anything I find interesting with the world.