Sometimes I wonder: have we spent more hours playing the Super Mario Maker franchise or watching others do it for us?
In the case of much of YouTuber Stephen Georg's fanbase, the answer is probably the latter. For almost five years, thousands of viewers have been able to watch an episode of Morning Mario, Stephen's flagship 6 a.m. EST series, showcase an awesome Super Mario Maker level every weekday morning. It's a formula that's stood the test of time for half of a decade, and in an exclusive interview, he told us the series' momentum is showing no signs of stopping!
Make a Super Mario triple jump into the full feature story!
A majority of Internet-curated content for the Super Mario Maker franchise seems to be streams and gauntlet-style YouTube videos that are at least 30 minutes long. While watching a bevy of wacky levels certainly has its appeal, Stephen offers something drastically different on StephenPlays.
The series' humble beginnings date back to September 2015 when Super Mario Maker released for the Wii U. While Stephen didn't incorporate facecam and fourth-wall editing humor thanks to his friend Dan Settembrini until hundreds of levels in, he started with a formula he felt would stick. More than 1,000 episodes later, Morning Mario has shown its as persistent as the former plumber superstar himself.
"Obviously, I'm not thinking I'm going to do this forever," said Stephen, who reflected on the years of videos and how he never set a concrete goal to make it this far. "If interest dropped off, maybe we'd stop producing."
Thankfully, interest has only risen. In fact, with the launch of Super Mario Maker 2 for Nintendo Switch last June, viewership spiked along with the return of Morning Mario. Stephen stopped creating Morning Mario content in November 2018 with episode 800, but that drought didn't last more than eight months. When Super Mario Maker 2 was announced in the February 2019 Nintendo Direct, Stephen was ecstatic because he knew it meant the return of one of his longest-running series.
Stephen shared his thoughts on reaching the 500th episode milestone three years ago, and many of his sentiments echo through time. In an earlier interview, Stephen said that no other game gives the player such versatile opportunity to both make and play unlimited levels.
For Stephen, he's got it good. His fans play and rate the levels that Stephen eventually experiences in Morning Mario. Players can rate levels out of five stars at morningmario.com. They can also submit levels they create or levels others have created as long as they have the level ID from Super Mario Maker 2. Hundreds of viewers are actively engaging in this process, meaning high-quality levels shoot up to the top of Stephen's list by design.
"The only thing I know (going in) is that people really like a level," Stephen said.
All of the Super Mario Maker 2 levels he's played (far more than 200 of them) have boasted aggregate scores of anywhere between 4.5 or a perfect 5 stars. Less than stellar levels don't get played like they used to in the early months of Morning Mario back in 2015. This also means that, since levels are appealing to the masses, not many kaizo-style challenges make it through the filter anymore.
Stephen described the last hundred levels he played in the original Super Mario Maker as much more difficult than average. He's certainly improved his 2D Mario skills over five years, but things get dicey when clear rates are less than 1%.
"I want to see Stephen have to deal with this," he said in good-natured mock regard to some fans wanting him to play levels like this. "It's way better to turn a frustrating situation into a comedic situation."
He explained that only a core platformer-loving audience remained in the Wii U's twilight years, which is partly why he stopped producing the series for a short while until Super Mario Maker 2 released. But for many StephenPlays fans, it feels like Morning Mario never left.
Stephen celebrated 1,000 episodes by streaming with his wife, Mallory Georg, who runs a channel called MalMakes that features her creating a stunning array of video game paintings. They produce multiple let's plays, a daily vlog and her "Bob Ross of video games" stylized series on top of Morning Mario. That's why Stephen is happy he can get so much mileage out of something like Mario because he's become so familiar with it.
"It's never felt like an overwhelming presence in my life," said Stephen, who noted that recording five episodes / playing five levels usually only takes an hour of filming. Dan then takes over from there, incorporating running gags and trimming each episode down to its purest entertainment value.
Stephen's praised the updates Super Mario Maker 2 has received over the past half-year. He said the potential of just the Bullet Bill mask should create countless great levels. A couple dozen episodes of Morning Mario have featured Link as the playable character, something Stephen said felt "kinda out of left field." It made him want a Samus Aran power-up even more.
The recent World Maker update left Stephen impressed and wondering about the possibilities. He marks each plus-50 and plus-100 milestone with either an appearance from Mal or playing through the endless challenge mode himself. Going forward, Stephen said he might start playing Super Worlds for each multiple of 100.
When asked whether he or Mal might create their own Super World, Stephen said it's "probably not" likely considering how much effort it takes to apply level creation to even just one quality level, let alone several. The 800th episode of Morning Mario was the first time he had attempted level creation, and he said it gave him a newfound appreciation for how amazing the levels he's played have been.
"In the before times, when people used to go to work or school, I wanted there to be something to watch (in the early morning)," Stephen said. His vision seems to have worked out well, seeing as how Morning Mario consistently racks up more than 5,000 views each day.
Stephen admitted it would have been difficult to fathom a game series like Super Mario Maker coming out back when he was a kid playing Super Mario World on the SNES. But, at the same time, Mario's got universal appeal, so it's easy to jump in. For young and old alike, that might mean first playing Mario on the Switch or first watching the timeless gameplay unfold on the family-friendly Morning Mario series.
"There is no continuity," Stephen said in regard to the levels. Numbering the series' episodes is simply a way to archive just how long he's been working on one of his longest-running let's play projects. And even though many of his series, including The Elder Scrolls V: Skyrim and Fallout 4, certainly run longer in terms of watch time, no single series comes close to having as many episodes as Morning Mario.
Stephen sees that trend continuing into the future. When he reaches 2,000 episodes, he's not going to be very surprised.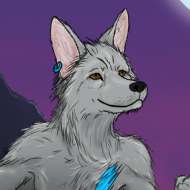 I've been playing Nintendo games since I was 3 years old, and my earliest memory is watching my dad play Super Mario 64.
Since then, I've become as big of a fan as you might imagine: YouTube video projects, fan fiction, owning just about every amiibo — you name it!
I'm also a stalwart defender of underappreciated games like Skyward Sword, Other M, Super Paper Mario, Star Fox Adventures, Star Fox Zero and more. I love to see passion in a gaming product, and my desire on this site is to share a similar passion in what I write.