Nintendo released brand new details surrounding the upcoming Animal Crossing: New Horizons today, in a special Nintendo Direct. With exactly one month until the anticipated release, fans have been desperate to learn more about the upcoming game.
This special Direct opened with the infamous Tom Nook of Nook Inc. welcomes you to learn more about his Desserted Island Getaway Package, starting with a refresher on what has been covered in previous announcements, future development plans, and some frequently asked questions that fans have been requesting.
Your New Life on a Desserted Island
When you start Animal Crossing: New Horizons, you will arrive at your island via aeroplane, and have the choice of the type of island you wish to inhabit, along with the choice of living in the Northern or Southern hemisphere, matching the seasons you would naturally encounter in those regions.
Fans of the series will see many returning activities and similarities to previous games, with some great new additions, such as the ability to explore and develop the land you liveon in much greater ways. For example, you can vault over rivers, or use ladders to climb up cliff edges. You can later modify rivers and cliffs by building bridges, slopes and staircases to easily navigate the island as you see fit.
The Direct confirms the return of familiar shops such as the Able Sisters, the Town Hall and the Museum, which look better than ever before. While life will begin in simple and humble abodes, you will eventually be able to upgrade tents into houses, and temporary shops will open up into the familiar buildings and stores you would find in other Animal Crossing titles.
You will also be able to choose exactly where your fellow residents and buildings reside, giving you more control and flexibility over the way your island is populated. One of the biggest changes to the game will let you physically design the island as you see fit, using the Island Designer feature to create waterfalls and add more land, should you run out of space!
Your Island, Your Way
For those who love to design, this Direct also confirmed the ability to scan QR codes from Animal Crossing: New Leaf and Animal Crossing: Happy Home Designer using the Nintendo Switch Online App for smart devices, and download them to New Horizons. The service is called Nook Link, and will also allow you to chat with friends by text or voice.
There's some useful online features coming to New Horizons, such as the ability to invite friends using a temporary code (Dodo Code), without the need to add strangers to your friends list. Another useful feature is Best Friends, which lets you control what players can get up to within your town. For example, regular visitors can't use tools such as axes and shovels, unless you register them as a Best Friend. This is sure to put many players minds at rest by helping to protect their environment.
New Horizons will also be compatible with Animal Crossing themed amiibo and amiibo cards, which will allow you to bring specific characters to live in your town, and to a new location called Photopia, where you can place models and create photoshoots. Additional characters will be available in the future.
Free Updates
Seasonal events will be available in future updates, such as Easter, Halloween and for the Holidays. However it is interesting that these are being made available as updates, rather than come with the game as standard like every other release so far. Perhaps there will be more to these events than we realise?
We don't have long to wait, as Animal Crossing: New Horizons launches globally on March 20th 2020! Are you ready to escape with a Desserted Island Getaway Package? Be sure to check out the whole Direct below to see for yourself!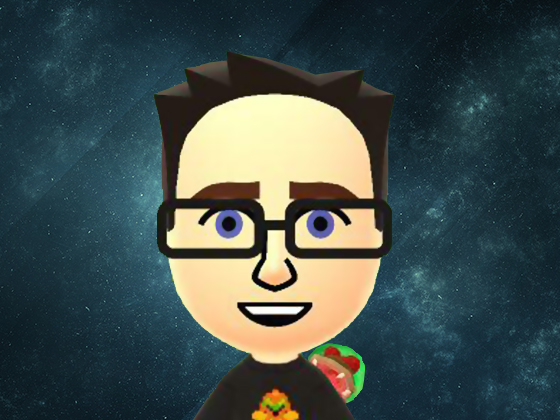 Darren is a huge Nintendo fan from the days of the Gameboy Color and his copy of Pokémon Blue. Over time, he developed a passion for many Nintendo franchises, including Metroid. His favourite system is the Wii.