The latest addition to the much-loved Animal Crossing franchise is almost upon us. Later this year, the series will arrive on Nintendo Switch. Its humble beginnings on Nintendo 64 / GameCube encouraged players to build a home to call their own, and befriend the adorable animal villagers found within the game. Players could even invite their real-life friends into their towns locally with the use of a GameCube memory card. Since then, the success of the Animal Crossing series has steadily grown, building on top of its core foundations, and enriching the games with new and engaging features.
On Nintendo DS, players from around the world could connect together to visit each other's towns for the first time, using Nintendo's online WiFi Connection. It was also the first title in the series that could be played on a handheld device. On the Wii, players could explore a bustling city full of many different businesses, brimming with exclusive items. With the Wii Speak peripheral, it allowed online friends to speak to one another through voice chat.
With the Nintendo 3DS, the series returned to handheld and put you in charge of an enriched world, where you became the mayor of the town, its fate resting in your hands. The game introduced Public Works Projects, greater customisation and reintroduced classic additions from previous titles, making it the most fulfilling Animal Crossing experience to date.
With more information on the upcoming Nintendo Switch title presumably just around the corner at E3 2019, what better time than now to speculate about what we could see in the new game?
Greater Customisation, Control and Interaction
Animal Crossing has always retained its core gameplay functions throughout the main series of games. In every title, you join the town, expand your house and customise it with a variety of items that can be obtained through purchase, craft or gifted within the game. New Leaf offered a huge amount of customisation, and its spin-off title Animal Crossing: Happy Home Designer expanded on this personalisation even further, with the option of changing lights, curtains and creating a garden for our home. I am confident that all of these features from HHD will return, along with more fluid controls, helping us to make our homes as unique and as individual as us.
I would like to see more interaction with the townsfolk, such as increased dialogue and stories to flesh out each character further. Throughout the series we have built up friendships with our favourite townsfolk, doing all we can to stop them from leaving by sharing gifts, writing messages to them and supporting them with their problems. Because the game encourages us to build these kinds of relationships, I hope that Nintendo gives us a chance to learn even more about the different characters within the game.
A Positive and Inspiring Goal
New Leaf put you in the shoes of mayor, allowing you to shape the town in your image and to make it a better place for the townsfolk to live. What if the new game's message was one that highlighted a current real-world issue, to set a great example to those who play the game? What if Nintendo's Animal Crossing on the Switch asked you to clean up the town and its attitude to plastics?
Right now, our own planet is fighting back against plastic pollution, which takes hundreds of years to break down, harming wildlife and endangering our own health. What if the new title encouraged players to clear the town of plastic waste, and the responsibility to convince the townsfolk to change their attitudes and do the same? Players could be rewarded for keeping their town plastic-free, which would potentially send a positive message to players, educating them on recycling and their own use of plastic. Maybe Pascal the otter or Gulliver the seagull would be good candidates to head this important task?
Crafting
Crafting could enhance town projects by encouraging players to collect resources and materials to create them. What if those low-value shells you found on the beach, or those trees you cut down to clear room, could be put to some use? For example, instead of paying Bells to create the Classic Police Station, you could alternatively collect one hundred logs of wood, twenty pieces of stone and that old door you used on your last house upgrade!
Perhaps certain towns have better resources than others, enabling people to play and work together in order to share them? Maybe the townsfolk could gift you some materials depending on the type of animal they are, and an increased amount if you have befriended them to certain levels? You could even use the materials yourself to create specific furniture or items for your home! Upcycling was a theme in New Leaf with the alpaca couple Cyrus and Reese at Re-Tail, perhaps these two could return to lead this endeavour?
A Greatly Expanded World
After several months of playing Animal Crossing, you will surely have expanded your home to its limit, and built a variety of public works projects around your town. By this point the game could become a little stale and meaningless, outside of collecting some seasonal bugs and fish. What could be done to add to the longevity of the game? What if you could explore brand new areas of the world and create new homes there?
Perhaps you could move into a large forest and build another home in the treetops? Or visit a desert island and have a tropical hideaway, or maybe a beautiful frozen landscape where you create an igloo? Initially, you would have the option of which type of environment to start your town in, but if you wanted to branch out and see the rest would open up to you, you would have to make some substantial progress and fully upgrade your home.
One example of progress could be to build a gigantic bridge across a body of water and connect the town to an ancient forest, which would officially connect the two areas together permanently. It would require a substantial amount of material, which could be gathered with the help of your friends and the townsfolk over a period of time. I feel that this idea would satisfy those who want a new goal once they have achieved their house upgrades.
Events and New Content
To ensure the game remains fresh, Nintendo should create some time-limited events and content to encourage people to return to the game for new opportunities. Perhaps they could host some global events, such as the most amount of plastic collected, which could unlock a special reward for all who participate. Or maybe an event where people can work towards a global project, unlocking it for all players if the criteria is met?
Of course, Nintendo should also continue to give away exclusive items online as they have done with the majority of their titles, but instead of making those items a one time thing, they should tie those items permanently to a Nintendo Online account, making them available to obtain again in the event of losing a save file, or through restarting their games from scratch.
Regardless of where the new game decides to go, I am certain I will be checking it out as I have done for every main game in the series so far. I do not believe that Nintendo have to make drastic changes to a formula that works well, and is adored by many. If any of these features I have listed above can make it in there, I would be delighted!
What do you think to them? Perhaps you have some ideas of your own? Let us know what you think on our social media channels, and in the comments below!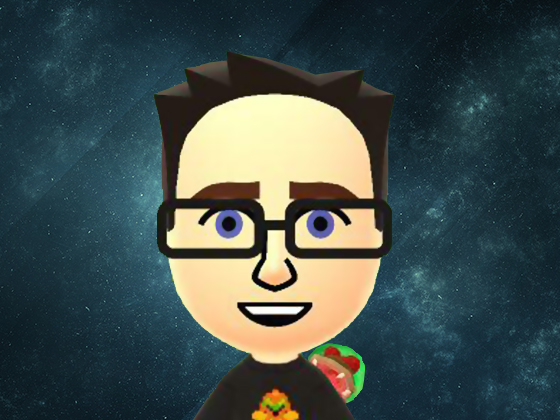 Darren is a huge Nintendo fan from the days of the Gameboy Color and his copy of Pokémon Blue. Over time, he developed a passion for many Nintendo franchises, including Metroid. His favourite system is the Wii.