Are you a subscriber to Nintendo of Europe's Newsletter? Well the Trick or Treating celebrations may start early for you as subscribers [myself included] are being treated to a free spooky theme.
Check out the full email after the break!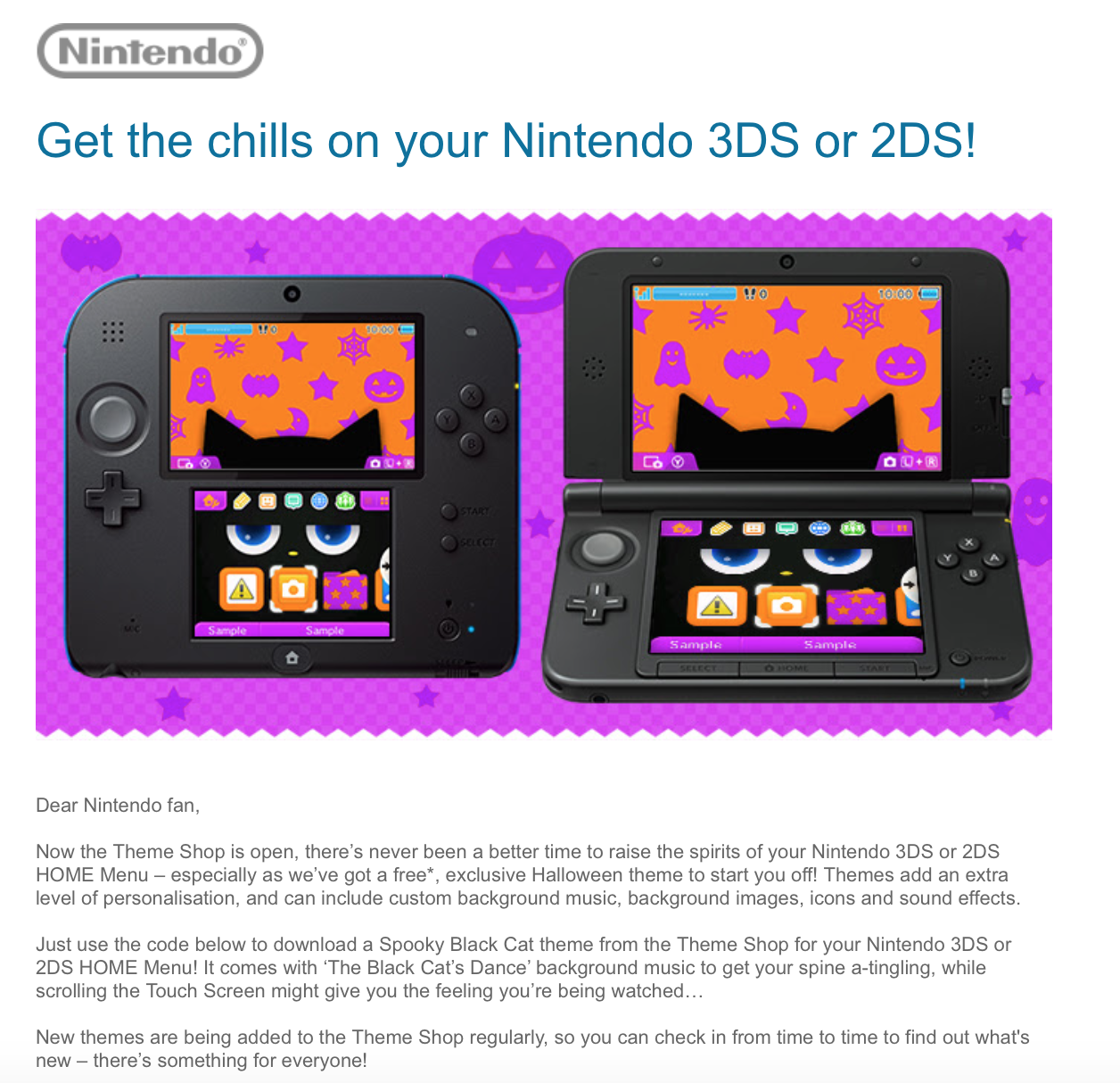 Did you receive this treat? If so, what are your thoughts on it? Tells us in the comments below!
I am a huge Nintendo fan, hence why NintyBuzz exists. I especially love all things Zelda and Metroid. NintyBuzz was started by me back in the Summer of 2014, it started out mainly as a hobby, though the site has gradually grown, and I hope it grows for many years to come!