Before the end of the Wii U era, it was rare for a Nintendo game to feature vocals in its prominent songs for its flagship games. The release of Fire Emblem: Three Houses in July will mark the fourth year in a row a landmark title will include singing in its main theme, of all places.
Vocal Nintendo songs have existed since the Nintendo GameCube. Captain Falcon had a theme song in F-Zero GX. The credits theme for Xenoblade Chronicles, "Beyond the Sky," is an underrated gem of emotion, and one could argue that Zelda from Skyward Sword, K.K. Slider and the Squid Sisters had been singing all along before 2016.
That was the year when vocals finally started to appear for the masses, however. With the growing popularity of Fire Emblem, the Nintendo 3DS Fire Emblem Fates titles brought with them "Lost in Thoughts All Alone," the main theme sung in both English and Japanese for those highly successful titles.
(more…)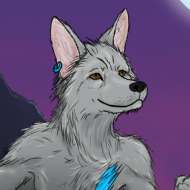 I've been playing Nintendo games since I was 3 years old, and my earliest memory is watching my dad play Super Mario 64.
Since then, I've become as big of a fan as you might imagine: YouTube video projects, fan fiction, owning just about every amiibo — you name it!
I'm also a stalwart defender of underappreciated games like Skyward Sword, Other M, Super Paper Mario, Star Fox Adventures, Star Fox Zero and more. I love to see passion in a gaming product, and my desire on this site is to share a similar passion in what I write.