More than just a corporate president and COO, Reggie Fils-Aimé has shown the heart and soul of a video game enthusiast, cheerful leader and dedicated friend to the Nintendo community.
In this supercut, we wanted to celebrate all of Reggie's public moments that left us with smiles (and maybe a few tears) on our faces. Since 2003, he's been hard at work, helping to give fans and families experiences we will never forget.
As "Nintendo" loosely translates to "Leave Luck to Heaven," we are grateful that Reggie will be able to retire and spend time with his loved ones before that 1-up afterlife. With Satoru Iwata fondly remembered and now with Reggie having sweetly parted ways (and joined Twitter!), we wait to see how the new generation of Nintendo leadership becomes as memorable and fun-loving in the eyes of the community of millions who support the greatest games in the industry.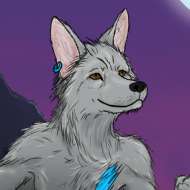 I've been playing Nintendo games since I was 3 years old, and my earliest memory is watching my dad play Super Mario 64.
Since then, I've become as big of a fan as you might imagine: YouTube video projects, fan fiction, owning just about every amiibo — you name it!
I'm also a stalwart defender of underappreciated games like Skyward Sword, Other M, Super Paper Mario, Star Fox Adventures, Star Fox Zero and more. I love to see passion in a gaming product, and my desire on this site is to share a similar passion in what I write.