Sometimes, in the late 2010s, it's surreal to see what Nintendo has been up to. A handheld-console hybrid seemed like a daring new venture the innovative company would come up with sooner or later. Ambitious titles like Super Mario Odyssey and The Legend of Zelda: Breath of the Wild felt right, and those games mirror other major leaps forward in titles like the original Legend of Zelda on the NES and Super Mario 64.
But what none of us probably saw coming is just exactly how risky Nintendo would play it by licensing out its most prominent intellectual properties to Ubisoft and Brace Yourself Games.
Read more After the break!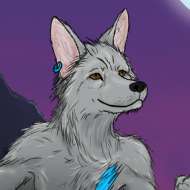 I've been playing Nintendo games since I was 3 years old, and my earliest memory is watching my dad play Super Mario 64.
Since then, I've become as big of a fan as you might imagine: YouTube video projects, fan fiction, owning just about every amiibo — you name it!
I'm also a stalwart defender of underappreciated games like Skyward Sword, Other M, Super Paper Mario, Star Fox Adventures, Star Fox Zero and more. I love to see passion in a gaming product, and my desire on this site is to share a similar passion in what I write.