Sometimes, in the late 2010s, it's surreal to see what Nintendo has been up to. A handheld-console hybrid seemed like a daring new venture the innovative company would come up with sooner or later. Ambitious titles like Super Mario Odyssey and The Legend of Zelda: Breath of the Wild felt right, and those games mirror other major leaps forward in titles like the original Legend of Zelda on the NES and Super Mario 64.
But what none of us probably saw coming is just exactly how risky Nintendo would play it by licensing out its most prominent intellectual properties to Ubisoft and Brace Yourself Games.
The latter developer is taking on the most recently announced project: Cadence of Hyrule, an indie rhythm-based crossover with The Legend of Zelda series and Crypt of the NecroDancer. We've known Nintendo has been supportive of indies for years. The company affectionately calls them Nindies after all. And from the early Wii U exclusivity of Shovel Knight to the recent embracing of UnderTale and DeltaRune, two games very obviously inspired by EarthBound, it's easy to see why.
Cadence of Hyrule is breaking brand-new ground, however. Never before has a major Nintendo property crossed over with any indie game in such a deep way. Sure, there are Super Mario costumes in the Wii U and Switch versions of Minecraft, but that's a far cry from an entire single-player adventure game featuring the protagonist from Crypt of the NecroDancer sharing the spotlight equally with Link, Zelda and tons of Zelda-themed levels, enemies, items and music.
And it's not just 2019 that has featured unprecedented crossovers with third parties. In 2017, Shigeru Miyamoto and Nintendo enthusiastically endorsed Mario + Rabbids: Kingdom Battle, a grid-based strategy game with a whimsically bizarre sense of humor and a boisterous soundtrack composed by Grant Kirkhope (our lord and saviour). The game turned into a surprisingly successful hit with fans, and it started off something special with Ubisoft.
In that same year, Starlink: Battle for Atlas had been announced, with many E3 critics noting that the toys-to-life experience with a space battleground setting lacked a strong character-driven identity.
In 2018, Star Fox content was announced for the Switch version of the game, and for many fans, the Star Wolf side mission was the highlight of Battle for Atlas. During February's Nintendo Direct, further DLC was announced that will show team Star Fox taking on the other members of Star Wolf later this year.
Among significant story-driven Super Mario, Legend of Zelda and Star Fox-inspired content in other companies' games, a Nintendo fan has got to wonder which franchise will get this treatment next. It's been a trend three years running, and Nintendo's flexibility with its most famous characters doesn't seem to be letting up any time soon.
What kind of crossover game would you want to see? Samus Aran appearing in a Hollow Knight adventure? Marth guest starring in Persona 5: The Royal? Animal Crossing and Stardew Valley joining forces? The possibilities seem endless!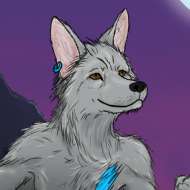 I've been playing Nintendo games since I was 3 years old, and my earliest memory is watching my dad play Super Mario 64.
Since then, I've become as big of a fan as you might imagine: YouTube video projects, fan fiction, owning just about every amiibo — you name it!
I'm also a stalwart defender of underappreciated games like Skyward Sword, Other M, Super Paper Mario, Star Fox Adventures, Star Fox Zero and more. I love to see passion in a gaming product, and my desire on this site is to share a similar passion in what I write.