For those of you who didn't get a chance to play the Splatoon 3 Splatfest World Premiere this past weekend, we thought we would share our thoughts on our experience playing the limited-time demo.
The event ran from 9:00 to 21:00 BST on Saturday 27th August, and like previous Splatfest events, had players choose a side to fight for. For this server stress test, the choices were Rock, Paper or Scissors. I decided to battle for team Scissors, and cut through the competition!
My first impression of Splatoon 3 is one of familiarity. If you've played either of the previous games, you're going to have a good idea of what to expect in terms of controls and movement. The formula hadn't changed drastically, you still choose a team and ink as much of the terrain as possible, while taking out enemies with a variety of weapons, and defend yourself with many different clothing options, which I'm sure will be greatly expanded on once the game releases next month.
Speaking of weapons, many of them have made a return to Splatoon 3, and you can find a good selection of them ready to go from the start, to help you decide the right one for you.
The city hub looks and feels huge, with several areas to explore. I am happy to see the drawing board return, so players can express their feelings in a Miiverse-style image post that will be displayed across the city, and above players you encounter in the main area.
There's a brand new online lobby and waiting area that you and your friends can chill in, or practice using weapons before jumping into an online match against others. You can also see friend avatars, allowing you to see what they are doing in Splatoon 3 too.
One puzzling decision was that you had to play a game online by yourself before you can play with your friends. While it's not a big deal, it did prevent us from getting straight into the action.
I don't have any thoughts on the new maps at this early stage, but its great to see a selection of new and familiar stages that work and play well. I just hope there's enough variety at launch, as things did become a little stale after an hour or so of playing the same two maps, a common issue I had with previous games.
While I respect this was a stress test, I was disappointed by the sheer number of disconnects I encountered. At one point, me and my friends were disconnected three times, forcing us to come back later in the hope that the server load had improved. I truly hope this isn't a sign of things to come on launch day, but that's the point of events like this, allowing developers to obtain real-world data. I just hope they can implement it in time.
Finally, I wish to praise the game for introducing players to the controls and customisation from the get-go. You're introduced to your character, and a good selection of customisation, such as hairstyle, eye colour and pants. Then you're shown the controls in a quick tutorial level prior to entering the city.
Overall, the small taste of Splatoon 3 has left me craving more, and I can't wait to start playing the full adventure when the game launches on September 9th 2022.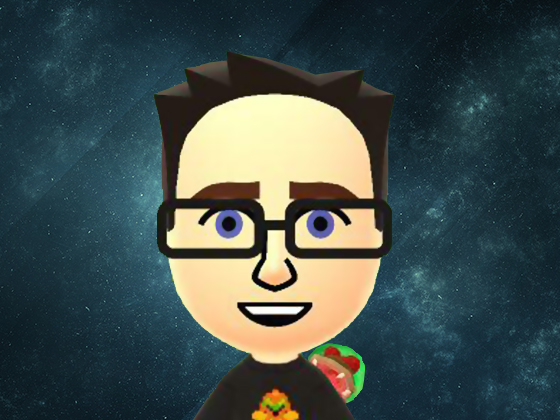 Darren is a huge Nintendo fan from the days of the Gameboy Color and his copy of Pokémon Blue. Over time, he developed a passion for many Nintendo franchises, including Metroid. His favourite system is the Wii.