Mario Kart 8 first graced our living rooms in May 2014 on the WiiU. Introducing anti-gravity mechanics, improving on the previous iterations of customisation and even being updated with DLC this was set to be one of the best in the series. Fast Forward to April 2017 and Mario Kart 8 Deluxe (MK8DX) was released on the Nintendo Switch, packaged with the DLC tracks from the WiiU version and an improved Battle Mode with new stages, items and more to more closely imitate the original Battle Mode.. Almost eight years after its initial release, MK8DX is now the best selling Mario Kart title and takes its place as Nintendo's third best selling game ever. But that wasn't enough – In a move that surprised everyone, Nintendo recently announced DLC which will eventually add forty-eight new courses to the game. Releasing eight courses at a time, fans will see six waves between now and the end of 2023. With the first wave just released, see what we had to say about this in our review!
Mario Kart 8 Deluxe – Booster Course (Wave 1)
Nintendo Switch
Developed by Nintendo
Published by Nintendo
Released: 18/03/2022
Digital copy provided by Nintendo UK
Jame's Views
The DLC will consist of tracks remade all the way from the original Mario Kart on the SNES up to and including Mario Kart tour for mobile. The first wave sees entries from Super Circuit, Mario Kart Wii, Mario Kart 3DS, Mario Kart Tour and Mario Kart 64. Disappointing to some fans, there will be no brand new original tracks, however with Mario Kart 9 reportedly in active development it makes perfect sense.
Most notably about Wave 1 is that 3 out of 8 of the new tracks are from the mobile title, Mario Kart Tour. As someone who is forever curious over the free-to-play title but not willing to explore what it has to offer, I was very pleased with this. Truth be told, give me a DLC that is 100% Mario Kart Tour tracks and I'd be over the moon. The prospect of meshing Mario Kart with real-life monuments and towns is something that appealed to me about the mobile title and seeing it on the big-screen with full controller support is truly remarkable. Two of my favourite tracks from this wave of DLC just so happen to be Paris Promenade and Ninja Hideaway which are both from Tour. Paris Promenade in particular has my favourite detail to date, which sees each lap taking a different route with the final lap reversing, meaning players back-track and see the course from a whole new perspective. Ninja Hideaway is pure chaotic Mario Kart, with hardly a straight section in sight. Players will be battling for pole position with others in a triple-tiered course, the first in the series. Seeing position frantically change between 1st and 2nd while potentially having no way of seeing what your competition is doing is what makes this stage so spectacular.
That's not to say the other courses are disappointing, by all means re-visiting Choco Mountain (Mario Kart 64) and Coconut Mall (Mario Kart Wii) are also highlights for me whilst scratching the old nostalgic itch. Perhaps my only complaints about the courses overall are that they are just slight upgrades of the originals. None of the courses as of yet have major adjustments to implement MK8DX's signature anti-gravity sections and, for the most part, they just feel like regular old Mario Kart courses. It's not entirely a bad thing, but regretfully a missed opportunity on Nintendo's part. The length of some of the tracks are also a bit of an unfortunate let down for me. Before knowing it, I was finishing my final lap on the likes of Sky Garden (Mario Kart Super Circuit) and Toad Circuit (Mario Kart 7). Some form of innovation would have been welcomed to increase the length and excitement of these tracks in particular.
Not something usually one would even think about with DLC, but oddly enough there do seem to be a decline in quality when it comes to the graphics and textures on the tracks used for the DLC tracks. For example, the textures of the grass on Toad Circuit aren't nearly as detailed as the base courses in MK8DX. This obviously didn't impact my fun with the DLC, but I figured it was worth noting given that a change of art direction isn't usually something one would expect in an expansion. It left a small taste in the mouth that made these tracks feel much like an afterthought to placate fans for the wait of the inevitable Mario Kart 9.
Though not really a major complaint, the problem I feel with releasing only 8 tracks at a time is they will feel as though they get too old too fast. Feeling fatigue over the existing 48 tracks, only having 8 new tracks to shuffle into the mix at the moment means the novelty will wear thin all too quickly. I already find myself feeling as though I've explored these tracks enough and am counting down the minutes to Wave 2, with little compulsion to return to the game until then. Frankly, I'd love to just wait until the mid-way point of this DLC journey before properly diving into each new track and would perhaps recommend this to those feeling the same about the base game. Again, this isn't really a criticism of the DLC itself, just the way it's spread out maybe too much wave-by-wave. Afterall, this isn't like Smash Bros. where a new fighter can potentially change up the game in a meaningful amount of ways, these are just 8 new tracks which many fans will already recognise and be familiar with.
Darren's Views
For players like me who originally owned the WiiU version of Mario Kart 8 (DLC included), I was beginning to feel absolutely no compulsion to return to MK8DX. Even on games nights with friends where we don't take much seriously, returning to the same old tracks time and time again was taking its toll and Mario Kart really needed revitalising. Most would agree it is nigh on time for a new entry to the series, but with a fresh injection of 48 courses over the next 18 months, Mario kart 8 Deluxe is seeing a resurgence in my eyes. No more will I feel like I'm returning to the same old game – I will be excited to see what's to offer from the eventual 96 courses I can pick from. All in all, Wave 1 might not be the most exciting of new courses but it is the start of something big for MK8DX and has left me ecstatic about what's to come from the remaining 5 waves. As part of Nintendo Switch Online + Expansion Pack, it's a no-brainer for members to at least try the DLC, but I predict it will be worth every penny for those considering whether or not to purchase, providing the quality of courses remain consistent with Wave 1.
The first wave of Mario Kart 8 tracks have definitely given me cause for excitement, but also disappoint. At first I was hesitant that the courses wouldn't fit within the game's aesthetic. After a single play through of every track, my first impressions are mixed.
Although some courses felt empty or short, I was pleasantly surprised to see that each track fit very well, and looked and felt like it was always meant to be there. Shout out to Paris Promenade from the Golden Dash Cup with its alternate paths. It felt quite fresh. As someone who doesn't play Mario Kart Tour, this was a great opportunity to experience those tracks for the first time.
Choco mountain's underground caves looked very nice, and I approve of the boulder design, although maybe not if I am unlucky enough to get hit by them in the future.
The biggest disappointment for me was Coconut Mall, which I feel was one of the more anticipated tracks. Maybe it's because I am too nostalgic for the original, but I felt this new take was uninspired and lacked the charm of the original.
But there's a long way to go, and a further forty tracks to be added to this massive expansion, and it's possible that these tracks will grow on me in time. I'm excited for the future, and can't wait to see what's released.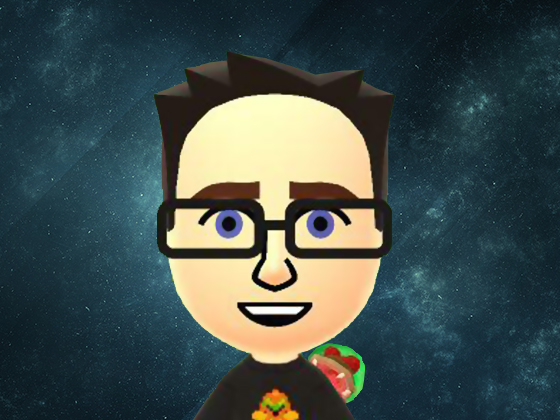 Darren is a huge Nintendo fan from the days of the Gameboy Color and his copy of Pokémon Blue. Over time, he developed a passion for many Nintendo franchises, including Metroid. His favourite system is the Wii.