Cadence of Hyrule already made waves for being a totally unexpected crossover between one of Nintendo's biggest franchises and an indie darling, so it came as a surprise to many of us that even more was planned for the pipeline. The announcement of a season pass came out of nowhere, with a slew of new content being added to the game. The first parts of the pack added new characters and remixed music, but the really exciting bit was the final piece of the expansion, an entirely new story mode introducing a Skull Kid into the game. With a new play style in hand, does Symphony of the Mask live up to the expectations already set by the base game, or does it fall tone death to the melody?
Cadence of Hyrule: Crypt of the NecroDancer Featuring The Legend of Zelda – Symphony of the Mask
Nintendo Switch
Developed by Brace Yourself Games
Published by Nintendo
Released: 24th September 2020
First and foremost, it's important to stress that this isn't a full new game. It's a smaller, shorter experience that focuses more on challenge than providing a large adventure. The map is smaller and there are only two major dungeons this time, much like how Majora's Mask was more condensed over Ocarina of Time, but there is greater emphasis on moment to moment hurdles to be overcome. The expansion tests both your wits and reflexes, having more brain bending puzzles and steeper difficulty that brings it closer to its older brother, Crypt of the Necrodancer. That being said, it is still very brief, but much like the main game it has a lot of replayability to keep it exciting for longer.
Skull Kid plays unlike any other character, having his main mechanic being the ability to switch between masks on the fly. Each mask brings with it a new ability and weapon, which actually makes weapon swapping in particular much easier than having to navigate the menu like in the base game. Being able to swap masks at a moment's notice makes impromptu strategies much more prevalent. Several new items have been added, which can mix up gameplay, but largely the experience remains the same, just with more direct control at your disposal.
As for the two dungeons, each focuses on a different theme to differentiate them both from each other and from the base game. The first dungeon, located in Death Mountain, is a puzzle temple filled to the brim with complex brain teasers. You'll probably be spending a lot of your time in here, as the puzzles can be very devious. It is very satisfying to solve them though, but it is a little frustrating to have to reset every room should you fail, but at least it's quick to reset them. The little battle challenges here are a highlight, having to defeat a select amount of enemies without taking a hit, leading to creative movement in a small area. The boss of the dungeon is not particularly impressive though, leading to long stretches of being unable to even harm it due to relying on enemy compliance (which, just to make clear, they are not very compliant).
The second dungeon isn't really a dungeon at all, but a battle gauntlet in the Gerudo Arena. This is actually really challenging at first, especially if you lack items and heart pieces, but it gradually gets really thrilling once you get into the rhythm of things (which should come as no surprise). It was here that I was tested most on my actual raw combat skill and I really felt like I had improved a lot by the end of it all.
Symphony of the Mask is certainly short but sweet, providing just a little bit more of the addictive gameplay loop but with a little of added spice. It's certainly nice to see Majora's Mask get a little more relevance again, though it could've done a bit more beyond a couple new music tracks and the inclusion of Skull Kid. It would've been nice to have it themed on Termina as a whole, yet it's just Hyrule again. This is certainly the part of the expansion pass really worth sinking your teeth into, as the additional characters from earlier in the pass are more geared towards people who regularly do procedural runs.
Final rating – 4 out of 5
Cadence of Hyrule: Crypt of the NecroDancer Featuring The Legend of Zelda – Symphony of the Mask is available now for Nintendo Switch.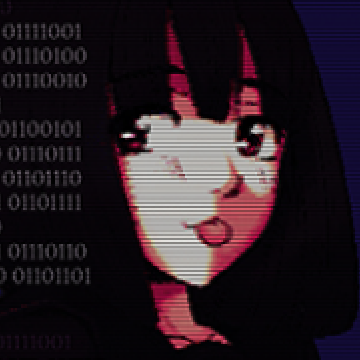 Long time fan of Nintendo and games in general, I always lean on the quirkier and unique sides of things in particular. It all started when I was lucky enough to get a Gameboy Color and Pokemon Yellow for my tenth birthday and it's been going strong ever since. I've always had a need to get my voice heard and share anything I find interesting with the world.