Games are pretty awesome. Some people like to play them on their consoles, others like to spend time playing with friends and family with tabletop gaming. Both of these come together in 51 Worldwide Games, offering a range of popular board and card games from around the world, with some dating back millenia! For those of you who loved its predecessor, 42 All Time Classics (Clubhouse Games in the US) on the Nintendo DS, you'll be as surprised as I am to see a sequel to that amazing title.
51 Worldwide Games
Nintendo Switch
Developed by Nintendo
Published by Nintendo
Released: 6th June 2020
51 Worldwide Games is a compilation of classic board and card games, with a variety of arcade styled titles that can be enjoyed in many different ways. If you are playing on your own, you can jump straight in and enjoy all fifty-one from the very start, playing against a CPU of varying difficulties, including some that are exclusive to Solo Play mode, such as Spider Solitaire or Sliding Puzzle.
If you are fortunate enough to know people with a Nintendo Switch locally, you can create or join a lobby with as many as three others, depending on the title you choose to play together. If you have enough controllers to go around, you can play a selection of these on a single system. If your friends don't own 51 Worldwide Games, they can download the Guest Edition from the Nintendo eShop, and connect to you locally without having to purchase a copy. At the time of writing this review, the Guest Edition is not available to download, but should be available at launch.
If you're looking for even more ways to play locally, there is a mosaic mode. This enables you to hook-up Nintendo Switch screens together, expanding the size of the play area for specific games, a feature first seen in another Nintendo Switch title, Super Mario Party. You can use mosaic mode to change the layout of the pond in fishing, or alter the layout of the track in Slot Cars.
But what if you don't have people to play with locally? Unsurprisingly, this game also features an online mode, and I'm delighted to confirm that the majority of the collection can be played online with people from around the world, whether that be with friends, or complete strangers! Simply choose up to three different games, and you'll be matched with others who are seeking the same ones as you are. If you're struggling to find suitable opponents, look carefully at each game's icon, and you may notice a small notification against it to confirm there are individuals interested in that particular title. Alternatively, you can click the iron marked 'random', which will try to match you up with someone who is looking for other opponents.
When joining a friend, you can create or search for a lobby. Whoever created the lobby will be in full control of what is played. Be sure to utilise the Nintendo Switch Online app to effectively communicate with friends. Part of the fun of playing a board game is to hear the reactions of other players, I'm sure you'll agree!
I did experience some lag when playing with others via the internet, but since most of the games were turn based, any slowdown that did appear didn't cause a significant problem. Unfortunately, the same couldn't be said for ones taking place in real time like Toy Baseball and Air Hockey, which proved to be more difficult to play online. When fast and instant reactions are required, it's probably best to keep those experiences to local or Solo Play.
When playing online, it's always courteous to know the rules and to respect the time limit for each player's turn. Thankfully, 51 Worldwide Games does a great job at teaching you rules to each title. When you've chosen your preferred game, a short narrated video is played before you begin, giving you an on-screen example. The narration from the in-game family had its moments of humorous dialogue, as well as cringeworthy, but it's all good fun. If you need a reminder of the rules, they're accessible via the pause menu by selecting "reference".
Once the introduction is over, you can choose to read hints or view further rules before play. I found these to be simple and easy to follow, which allowed me to quickly get to grips with games I hadn't played or heard of before, such as Carrom, which originated from India, and spread through Europe and the Americas through immigration.
You can unlock more interesting trivia like this as you progress through the collection in Solo Play. I learned a lot about games I had never played before, but more importantly, information about board games from my childhood. It was fascinating, and it will be great to pass on these tidbits of information to friends in the future.
51 Worldwide Games features a Guide Globe, a place where you can track your progress through all fifty-one titles in the compilation, and of those you have played against. Your profile can be viewed by people in your friends list, and opponents you have met online, displaying your recommendations, latest record and your favourite food and hearts desire preferences, which you provide when you first create a profile.
By navigating to your figure on the globe, you can view a list of unlocked medals and trivia, as well as statistics like your personal best scores, and the amount of time you've put into Solo Play and Multiplayer Play. You can navigate across the globe to show different nuggets of information, such as recent opponents, or just friends. You can even find people with the same common interests, or medal count.
Game Guides will occasionally pop up on the globe, offering their suggestions for games you should play. Perhaps you would like to play something historical like Backgammon or Mancala, or even something connected to Nintendo history like Hanafuda? Game Guides are a great way to get some quick recommendations. Occasionally, Guides will even offer you a gift!
In terms of control, there are plenty of options. Most games can be played with Joycons or Pro Controllers, and some utilise motion and touch screen controls. It's great to play these in different ways, but I see a potential problem in how players may need to swap control schemes regularly as they switch between different titles.
As for the games themselves, I had a great time playing them. There were many I had never experienced before, whereas others brought back fond memories of my childhood. I'll briefly go over a few of them below.
I was first drawn to Hanafuda, a card game I had never played before. It was great to finally play it for the first time, but despite winning several rounds, I still haven't got a clue how it works properly! Thankfully, the game guides you to which cards you should play, and offers a card type cheat sheet, but I might need to play a few more rounds before I finally get the hang of it. Next, I tried my hand at 6-Ball Puzzle, a multiplayer versus title, and a standout due to my love for falling tile-matching games. If you've played Bejeweled or Puzzle Bobble, you will have a good idea of how to play this one. Simply match up six balls together to remove them from the field, or place them in different shapes, such as a hexagon or triangle to rain death from above onto your opponent.
Four-in-a-row is something I used to play all the time when I was a kid, and I'm pleased to say I'm as good at it today as I was back then. Simply line up four counters vertically, horizontally or diagonally to win. While it may sound easy, the more counters that get added to the board, the more difficult it can become to block a path to victory. If you are a fan of Uno, then Last card is definitely for you. I suspect this card game in particular will be very popular with players, and one that makes this compilation worth it in my opinion.
Bowling is a great attempt at recreating the fun and joy of Wii Sports Bowling, and utilises the motion controls similarly. You can even use touch screen controls to throw your ball down the lane and knock down as many pins as possible. I am confident in saying that this will be one of the most played titles in the whole compilation.
My personal favourite, however, has to go to Yacht Dice, where you roll up to three times to complete each category on the board, and try to fill out the score sheet by completing categories like four of a kind and straights, similar to Poker. If you have heard of Yahtzee, this is one of the games that it is based on. After destroying several opponents online, I crowned myself the self-proclaimed master of dice, and I challenge any of you to face me!
But despite having a massive range available, I couldn't help but feel that some games really shouldn't have been there at all. War and Pig's Tail are luck based, and require no skill to play. I would have preferred some returning games like Soda Shake, Word Balloon and Balance from 42 All Time Classics to have returned. They were still simple, accessible, and very fun, and I question why they weren't a part of this larger collection on Switch.
There was one in particular that I felt didn't translate to a digital setting: Darts. Motion and touch screen controls simply didn't work well enough, as it was difficult to aim for a specific area of the board. If there's a simpler way to do this, then I haven't found it. Overall however, I felt the selection of games was enticing enough, and there were far more titles available online than I thought would be available, which is great because that's likely the way I will be playing at the moment.
While I haven't been able to check it out myself, I must applaud Nintendo's decision to include a Guest edition on the eShop available for free, so that up to three others can jump in and play locally, despite not owning the full game. It could even encourage those guests to then buy the full game once they've got a taste for what it has to offer. This reminds me a lot of DS Download Play, which worked in a similar fashion, and I truly hope that Nintendo returns to this kind of approach in the future.
At the time of writing, the world is going through a very difficult time with the Covid-19 pandemic. We are currently staying in more, and relying on ways of keeping ourselves and those around us safe and entertained. Video games are playing an important role in that, and because this title has so many recognisable names that appeal to everyone young and old, it makes this a great entry point into gaming. My own mother has recently started using my Switch to play Word Search puzzles, and this feels like something she could get to grips with fairly easily.
51 Worldwide Games offers a huge range of fun fun that should appeal to pretty much everyone. With step-by-step instructions on how to play, a variety of control schemes, and plenty of single, online and local multiplayer options, making this title very accessible. At £34.99 RRP, it is cheaper than your average Nintendo release, and a must have for anyone looking for tabletop fun.
Final Rating – 4.5 out of 5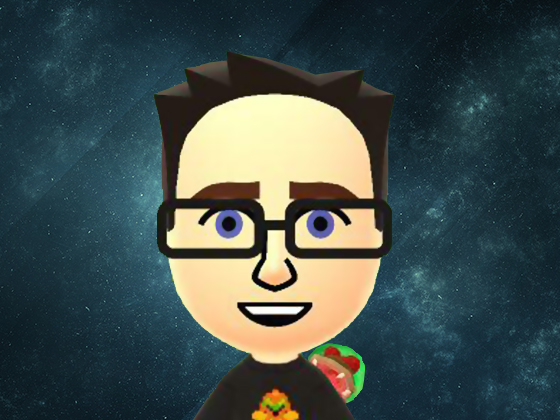 Darren is a huge Nintendo fan from the days of the Gameboy Color and his copy of Pokémon Blue. Over time, he developed a passion for many Nintendo franchises, including Metroid. His favourite system is the Wii.