As of late, alongside dabbling in island life with Animal Crossing: New Horizons, I have been delving deep into the hearts of criminals to change their evil ways in Persona 5 Royal on Playstation 4. It's an incredibly meaty game, having already spent over 100 hours in before I've even reached its climax, and I would love to share the experience with more people. But there's just one problem, it's platform specific to Playstation right now. If you're reading on this site, there's no doubt that you definitely have a Switch but probably not a PS4. It seems baffling that Atlus seems to be ignoring the platform outside of smaller titles or the Nintendo published Tokyo Mirage Sessions, there is no doubt in my mind that there is a demand for Persona 5 and other Atlus titles on the platform. So let's look into the matter, what factors are there in Persona's favour and what exactly could it be holding it back?
Let's start with what is quite possibly the biggest elephant in the room, Super Smash Bros. Ultimate. Rewind back to the Game Awards 2018 on December 7th, the day before Ultimate officially hit the world. It was a shocking night for Nintendo fans for sure; the theatre was invaded by The Phantom Thieves as they aimed to steal the greatest treasure of them all, a Smash Bros. invite. One could say you never saw it coming. This was no doubt many Smash players' first interaction with the long running entry in an even longer running Megami Tensei franchise and plenty of them would absolutely love to see what all the fuss is about, but buying another platform just to play it just isn't within everyone's grasp.
But this isn't Joker's first interaction with a Nintendo system, nor was it his last. Just prior to Ultimate's launch was the Japanese release of Persona Q2: New Cinema Labyrinth on the 3DS, sequel to 2014's Persona Q: Shadow of the Labyrinth. These are both crossover spin-offs of both Persona and Etrian Odyssey, though the latter was the first to have characters from Persona 5. While the western release wasn't until 2019, this meant Japanese Nintendo fans already had a small taste of Persona 5 prior to Smash. This would continue with the Japanese release of Persona 5 Scramble: The Phantom Strikers earlier this year. This is another spin-off as a crossover with the Dynasty Warriors gameplay style, but this time as a sequel to the original rather than a side story like Q2. Both of these games have stolen Nintendo player's hearts, but still no sign of the source of these spin-offs.
Moreover, Atlus has been actively considering the Switch for a while now. Several surveys have been taken in Japan which have mentioned the Switch as a platform for potential ports, one of which has already come to fruition with the surprise announcement of Catherine: Full Body in the March Nintendo Direct Mini. While not a Persona game, or even directly related to the Megami Tensei series, it's still a game from the Persona team within Atlus, P-Studio. This would no doubt be used as a framework if Persona 5 is being considered. Carrying the game over likely won't be terribly difficult seeing as porting PS4 code to the mobile Switch architecture is far from difficult, especially seeing as it's already a scaled up version of a PS3 game to begin with.
So what exactly is holding Atlus back? It seems as though it might've been simple to have announced Persona 5 Royal for simultaneous release all along, but that never happened did it?
It's not all peachy behind the scenes like one would hope. If we take a look at Persona 5 Scramble for a second, the week one sales in Japan certainly weren't promising. According to Famitsu magazine's sales figures for the week of Scramble's launch, we see a stark contrast between PS4, the platform Persona 5 started on, and Switch. PS4 sales were 115,995, strong sales for Japan and number one for new releases of that week, while Switch only held 46,415 sales. That's less than half, and it gets worse. Week two sales for the game dropped to 8,889 on Switch, but held onto 19,504 on PS4. While both are dramatic drops in general, the numbers just speak for themselves, the Switch simply didn't have the market for a sequel to a game that was never released on it.
Timing also isn't in Nintendo's favour either. Because nothing has been mentioned about a port even happening, the proximity to Royal's release in the west means Atlus and Sega likely aren't even going to mention anything for a long while anyway, as they would cut into current sales. You don't just release a game then announce a new port a month later.
There is still one factor remaining in determining Persona 5's odds at hitting the Switch which many suspect has been the case all along, that being Sony. While nothing is concrete, the general assumption is that Sony has a stranglehold on mainline Persona entries, preventing them from ever hitting non-Playstation branded systems. Spin-offs are another thing entirely, much like how a number of Final Fantasy spin-offs hit Nintendo systems over the years, but Atlus likely has no power in bringing Persona to different platforms.
All in all, should Persona 5 come to the Switch, is it deserving enough for it? Yes, of course it is, the more games the merrier! But the question of "will it?" is not one that can be sufficiently answered, we don't even know half of the logistics behind the scenes and we can only make assumptions based on the information we have available. While I would certainly love to see my friends without a Playstation be able to sink their teeth into the series, it's unfortunate to have to tell them that the only way at this point in time is to invest in another platform. Despite all this, the game keeps on featuring in surveys Atlus has been taking, making the waters even muddier. Time will tell, and I really do hope that someday this article is made redundant.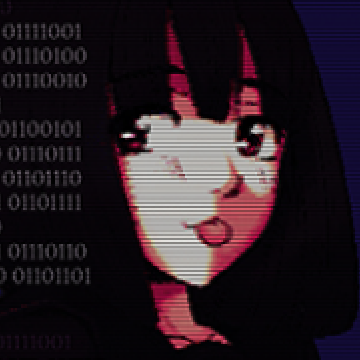 Long time fan of Nintendo and games in general, I always lean on the quirkier and unique sides of things in particular. It all started when I was lucky enough to get a Gameboy Color and Pokemon Yellow for my tenth birthday and it's been going strong ever since. I've always had a need to get my voice heard and share anything I find interesting with the world.