Nintendo fans have been up in arms over when they might see a 'proper' Nintendo Direct, and after a few game-specific Directs, we finally got one. Nintendo surprise dropped a Nintendo Direct Mini this afternoon out of nowhere, which took many people by surprise.
The Nintendo Direct Mini runs for almost thirty minutes, detailing release dates for previously announced titles on Nintendo Switch, and brand new ones. First up, Xenoblade Chronicles: Definitive Edition will launch on May 29th 2020, with pre-purchasing starting today! On the same day, the Xenoblade Chronicles: Definitive Works set will launch, which includes a copy of the game and a 250-page artbook. Also launching on May 29th are 2K's Bioshock: The Collection, Borderlands Legendary Collection and XCOM 2 Collection.
It was also confirmed that the launch day update for Animal Crossing: New Horizons unlocks Bunny Day, which takes place between April 1st and April 12th. It was also confirmed that a further free update will happen in late April to coinside with Earth Day. The free updates continue with Ring Fit Adventure, which adds a Rhythm Game mode, including seventeen tracks from popular Nintendo franchises such as Super Mario Odyssey, Splatoon 2, Wii Fit and Breath of the Wild. The Ring Fit Adventure update will drop today!
One of the biggest bits of news is the confirmation of the announcment of the sixth fighter in Super Smash Bros. Ultimate being from the ARMS video game. While it isn't confirmed specifically who it will be just yet, we don't have long to wait, as the fighter will be officially revealed and released in June this year. The Nintendo Direct Mini concluded with news on the upcoming Pokémon Sword and Shield expansion pass, with information on part one, The Isle of Armor. You will be able to visit a Dojo and receive the legendary Pokémon Kubfu, and go on to challenge the Towers of Two Fists, which includes two towers known as the Tower of Darkness and the Tower of Waters. Upon conquering one of these two towers, Kubfu will evolve into Urshifu with a special ability!
Switch owners may wish to err on the side of caution however, as Nintendo confirmed in an opening statement that the recent COVID-19 pandemic may affect the release schedule of the content shown. But hopefully there will be enough in this Direct to satisfy fans for now. You can watch the whole Direct below, and tell us what your favourite announcements were on our social media pages, found on Facebook and Twitter!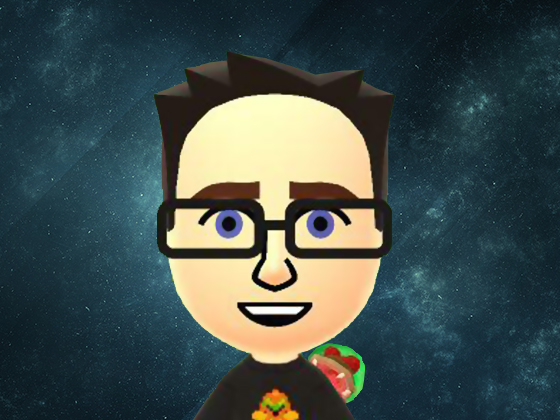 Darren is a huge Nintendo fan from the days of the Gameboy Color and his copy of Pokémon Blue. Over time, he developed a passion for many Nintendo franchises, including Metroid. His favourite system is the Wii.