Square Enix's Project Octopath Traveler took the third Spotlight in the Direct just gone. After having only a brief reveal amongst the crazy amount of hype back in January's Switch Presentation, this title has been overlooked for a while… until now.
The stunning 'HD-2D' style sets it apart from many games, and despite the simplicity in its roots, the game is a graphical masterpiece (at least in this writer's opinion) with the level of quality come to be expect of the company, and gorgeous CG effects through Unreal Engine 4.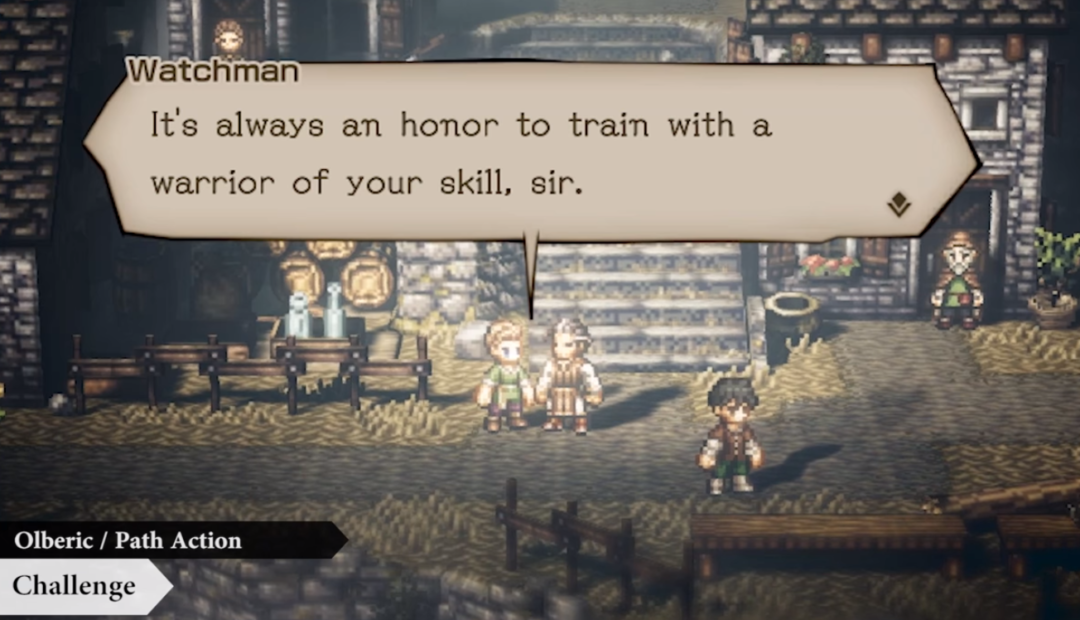 But art isn't the only thing that lets this game stand apart. As the segment explains, each of the eight protagonists can interact with the with other characters in a unique way using their signature 'Path Action'. We only get to see the Actions of Olberic and Primrose, who can Duel or Allure people respectively. Duelling people can reveal hidden enemies and move people in your way, and people you Allure will follow you and can be brought into combat and may also affect the story . These eight protagonists start their own path (or story) separately, justifying the name 'octo-path'.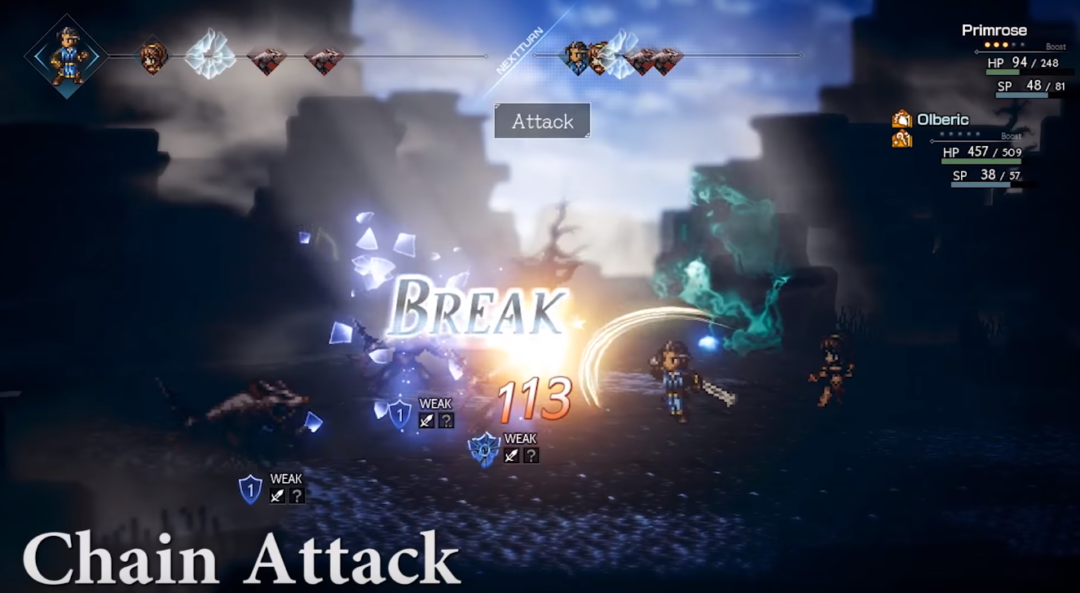 The battle system is described as a "fusion of simple pick up and play turn based battles and all new mechanics". They showed of the Boost Point system which accumulates after every turn and can be used in a variety of ways, such as the Chain Attack showed above.
A demo was announced which is now available from the eShop. It allows you to play (part of) the stories of Olberic and Primrose – and having played it myself I can highly recommend it! In the presentation, a survey for those who played the demo was mentioned, but they didn't go any further.
Project Octopath Traveler is set to have a worldwide release (a rarity for JRPGs) sometime in 2018! Check out the full Spotlight segment here.