"What's going on?" asks Dr. River Elea Catherine Jones as she's being sucked into pillars of sporadic light in the game named after her.
Countless times during a brutally boring and confusing four hours, I was asking myself that same question. And my tired eyes and disappointed spirits weren't worth getting an answer to that question. Click to read more about what we thought of Elea: Paradigm Shift for Nintendo Switch.
(more…)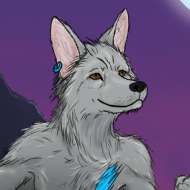 I've been playing Nintendo games since I was 3 years old, and my earliest memory is watching my dad play Super Mario 64.
Since then, I've become as big of a fan as you might imagine: YouTube video projects, fan fiction, owning just about every amiibo — you name it!
I'm also a stalwart defender of underappreciated games like Skyward Sword, Other M, Super Paper Mario, Star Fox Adventures, Star Fox Zero and more. I love to see passion in a gaming product, and my desire on this site is to share a similar passion in what I write.