With the recent additions of Hero and Banjo & Kazooie to the Super Smash Bros. Ultimate fighter roster — and the impending arrival of Terry Bogard from Fatal Fury and more DLC on the way — Smash Ultimate is by far the biggest crossover in gaming history.
Smash Bros. developers have made it clear in the recent Nintendo Direct and its aftermath that they want to continue to capitalize on how big of a crossover Smash Ultimate has become. The big question remains: just how many different gaming franchises will be represented in Smash once the DLC cycle ends?
(more…)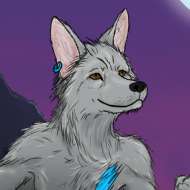 I've been playing Nintendo games since I was 3 years old, and my earliest memory is watching my dad play Super Mario 64.
Since then, I've become as big of a fan as you might imagine: YouTube video projects, fan fiction, owning just about every amiibo — you name it!
I'm also a stalwart defender of underappreciated games like Skyward Sword, Other M, Super Paper Mario, Star Fox Adventures, Star Fox Zero and more. I love to see passion in a gaming product, and my desire on this site is to share a similar passion in what I write.