I had high expectations for New Super Lucky's Tale after I named it my favorite game I played at E3 2019 earlier this year. The developers expressed themselves as a passionate team wanting a second chance to make Super Lucky's Tale, which originally released on Xbox One in autumn 2017, the most refined 3D platformer it could be.
Did the second chance pay off with New Super Lucky's Tale on Nintendo Switch, or should Lucky burrow into hiding? Make the jump and dive into the Book of Ages to read more!
(more…)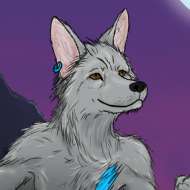 I've been playing Nintendo games since I was 3 years old, and my earliest memory is watching my dad play Super Mario 64.
Since then, I've become as big of a fan as you might imagine: YouTube video projects, fan fiction, owning just about every amiibo — you name it!
I'm also a stalwart defender of underappreciated games like Skyward Sword, Other M, Super Paper Mario, Star Fox Adventures, Star Fox Zero and more. I love to see passion in a gaming product, and my desire on this site is to share a similar passion in what I write.