The COVID-19 crisis has dampened our spirits one way or another. Lately, I've been needing music to energize and inspire me to accomplish the new challenges associated with this pandemic. Thankfully, there are a lot of really great Nintendo music tracks that make feel like I can take on any task ahead.
(more…)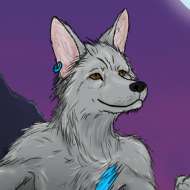 I've been playing Nintendo games since I was 3 years old, and my earliest memory is watching my dad play Super Mario 64.
Since then, I've become as big of a fan as you might imagine: YouTube video projects, fan fiction, owning just about every amiibo — you name it!
I'm also a stalwart defender of underappreciated games like Skyward Sword, Other M, Super Paper Mario, Star Fox Adventures, Star Fox Zero and more. I love to see passion in a gaming product, and my desire on this site is to share a similar passion in what I write.