There's something freeing about the indie game industry. Maybe it's because the gamer doesn't have to worry about the often $60, 100-plus-hour commitment of AAA titles. Maybe it's because what's mainstream and popular doesn't have to be plastered all over the brand of a new game.
Or maybe, in the case of Heave Ho, it's because Le Cartel Studio is offering the most hilarious couch co-op in recent memory! Make the jump to read our full review!
(more…)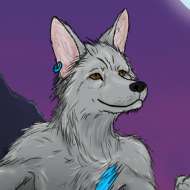 I've been playing Nintendo games since I was 3 years old, and my earliest memory is watching my dad play Super Mario 64.
Since then, I've become as big of a fan as you might imagine: YouTube video projects, fan fiction, owning just about every amiibo — you name it!
I'm also a stalwart defender of underappreciated games like Skyward Sword, Other M, Super Paper Mario, Star Fox Adventures, Star Fox Zero and more. I love to see passion in a gaming product, and my desire on this site is to share a similar passion in what I write.