Warning: this post contains strong language, as does the album being discussed and reviewed.
For the better part of this decade, Game Grumps Arin Hanson and Dan Avidan have been jamming out together with Dan's Ninja Sex Party bandmate Brian Wecht to deliver The Lonely Island of video games.
Dick jokes about Kirby and spoofing how much Luigi sucks became normal in the gaming community after the release of the first, self-titled, album in 2013. A sequel in the form of 2014's "Player Select" swiftly followed the original release's popularity, and for five years since then, let's play viewers, comedy music fans and gamers have been wondering when the Triforce would be completed.
(more…)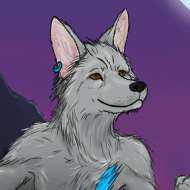 I've been playing Nintendo games since I was 3 years old, and my earliest memory is watching my dad play Super Mario 64.
Since then, I've become as big of a fan as you might imagine: YouTube video projects, fan fiction, owning just about every amiibo — you name it!
I'm also a stalwart defender of underappreciated games like Skyward Sword, Other M, Super Paper Mario, Star Fox Adventures, Star Fox Zero and more. I love to see passion in a gaming product, and my desire on this site is to share a similar passion in what I write.